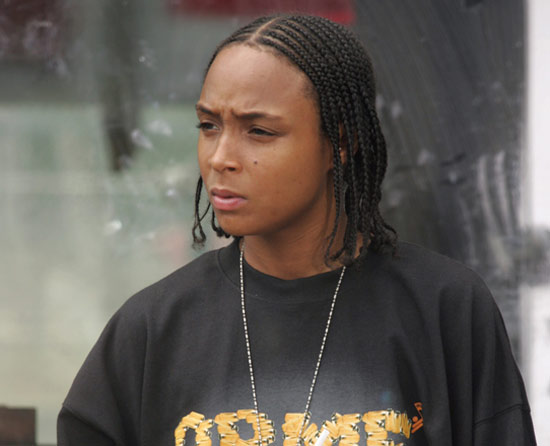 Snoop from "The Wire" is a lot more like her role on the HBO series than some may have expected….
According to recent reports, the 30 year-old actress was caught up in a major drug bust earlier this morning (Mar. 10th).
Read below for details:
An actress who played a drug assassin on the HBO series "The Wire" was busted Thursday in a major narcotics sweep in Baltimore.

Felicia "Snoop" Pearson was among 30 people rounded up by the Drug Enforcement Agency on charges involving a large-scale heroin and marijuana operation, The Baltimore Sun reported.

The 30-year-old mush-mouthed actress, who played one of the chief enforcers for Marlo Stanfield's drug operation on the show, was taken into custody on a Maryland state warrant.

It's not Pearson's first brush with the law. She served 6 1/2 years in prison after being convicted of murder when she was 14. She was also recently arrested for refusing to testify as a witness in a Baltimore murder trial.

She landed the role on "The Wire," after meeting actor Michael Williams, who played Omar Little, at a Baltimore club. Impressed by her gritty background, he introduced her to the show's producers.
Da Brat gets out … and now Snoop goes in. When will the madness end?
Thoughts?
Be the first to receive breaking news alerts and more stories like this by subscribing to our mailing list.