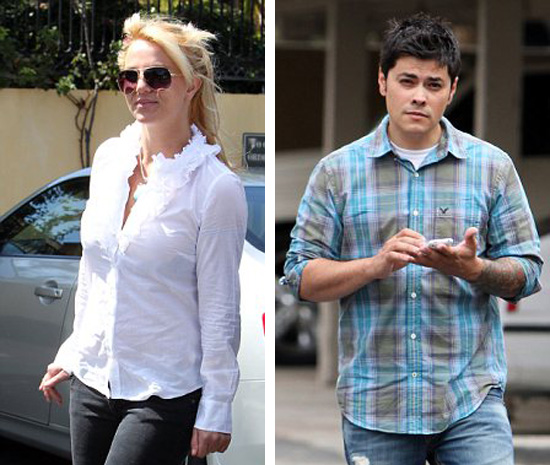 Britney Spears' former bodyguard Fernando Flores is suing her for nearly $15 million dollars on claims that she sexually harassed him. And not only that, but Flores alleges that the "Hold It Against Me" singer sent naked pictures to his phone in a bid to try and seduce him!
A friend of Flores, who claims to have seen the pictures firsthand, told the London Sun newspaper:
"They are really explicit images that will shock and disgust the majority of her fans. Fernando says he can prove the photos were taken on Britney's phone and sent to his mobile. He says she sent them last April when she was coming on to him on a daily basis. He left the following month. Some of the pictures show Britney with the camera between her legs. Others show her in provocative positions wearing lingerie. There are a few where she is naked, exposing herself in a way that she clearly hoped would make him aroused." (Source)
Last year, The Sun revealed that Flores was launching a sexual harassment lawsuit claiming the 29-year-old singer repeatedly exposed herself and made unwanted advances towards him at her L.A. home. However, Britney denies the claims and her lawyers want the case closed behind doors to avoid the possibility of Spears being "exposed to danger by the release of confidential and personal information."
Britney Spears is currently gearing up for the release of her upcoming 7th studio album Femme Fatale, due in stores later this month. Spears is also preparing a Summer 2011 tour to support the album.
If all of this "naked pictures" slash "I played with myself to seduce my bodyguard" mess is true … then WOW! Just wow, Britney….
Your thoughts?
Be the first to receive breaking news alerts and more stories like this by subscribing to our mailing list.