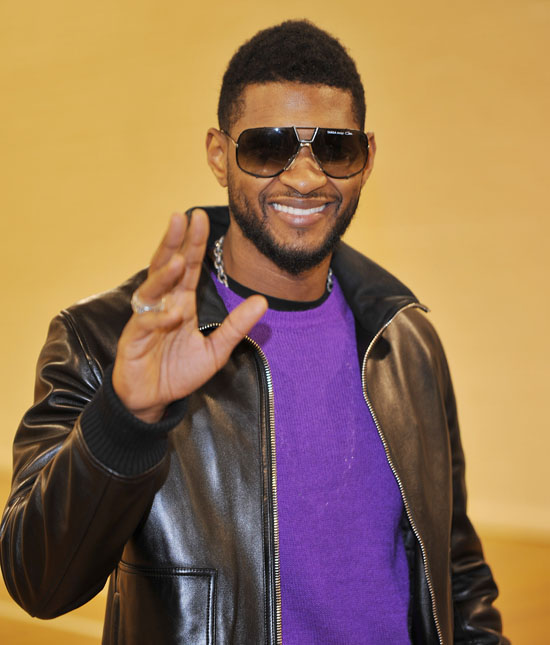 After Mariah Carey, Beyoncé, and Nelly Furtado and other notable artists came under recent fire for their private performances for Libyan dictator Muammar Gadhafi, Usher is the latest musical talent to speak out.
The "Papers" singer, who performed at a 2009 Beyonce concert for the Gadhafi family in St. Barts, stated that he is "sincerely troubled" to learn that he participated at a show linked to the murdering dictator, and plans to donate all of the money he received to charity.
"I am sincerely troubled to learn about the circumstances surrounding the Nikki Beach St. Barts event that took place on New Year's Eve 2009," Usher said in a statement to The Associated Press. "I will be donating all of my personal proceeds from that event to various human rights organizations."
Ursh went on to reveal that he plans to donate an undisclosed amount to human rights organizations including Amnesty International.
"Amnesty International activists are working globally to press the international community to support Middle East activists," a statement from the organization said. "Usher's donation will support this urgent work to counter the brutal conditions like those imposed by Gadhafi and other leaders across the Middle East."
You know Gadhafi had to be one ruthless son of a gun when stars are actually lining up to give millions of dollars BACK!
Thoughts?
Be the first to receive breaking news alerts and more stories like this by subscribing to our mailing list.