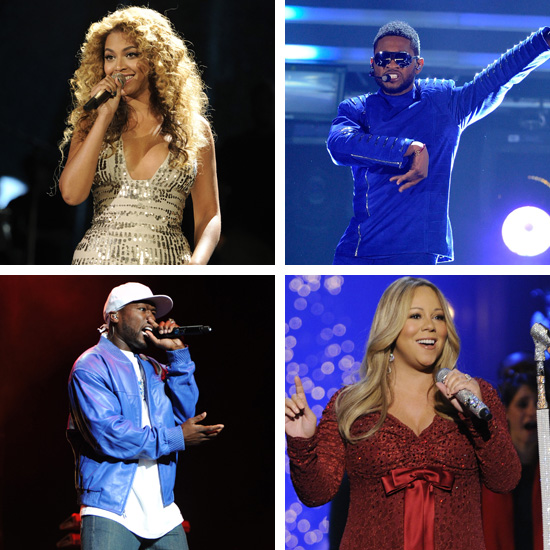 What do Mariah Carey, Usher, Beyonce and 50 Cent have in common? These  musical heavyweights are among the artists being pressured to return money received after performing for Libyan dictator Muammar Qaddafi and his family members.
According to RollingStone, Carey was reportedly paid a whopping $1 million to sing for Qaddafi's son, Muatassim, Libya's national-security adviser, at a New Year's Eve party in St. Bart's back in 2008. Back in 2005 50 Cent performed for Qaddafi's son, and Beyonce and Usher performed at a party in 2009 — all for undisclosed sums of money.
But why on earth would such prominent artists play for such a controversial family? R.E.M. agent Buck Williams thinks some might not have known whom they were playing for.
"Ninety percent of the time the artist has no clue… But the majority of my artists, if they knew something was funded by Qaddafi, they would not play it, and morally it would not rest well with them."
Dennis Arfa, agent for major artists like Metallica, Billy Joel and Rod Stewart, had a somewhat different opinion.
"I don't think most artists go into [performing at a party like this] with that kind of in-depth focus, [of] how each country is governed and what goes on inside each country. Not every artist is a humanitarian. In more cases than not, for people, greed rules."
Following Libya's bloody uprising which left 1,000 Libyans dead, the Obama Administration has asked Qaddafi to step down after 40 years of dictatorship.
We wouldn't hold our breaths on 50 & Co. handing over that hard earned cash though!
Your thoughts?
Be the first to receive breaking news alerts and more stories like this by subscribing to our mailing list.