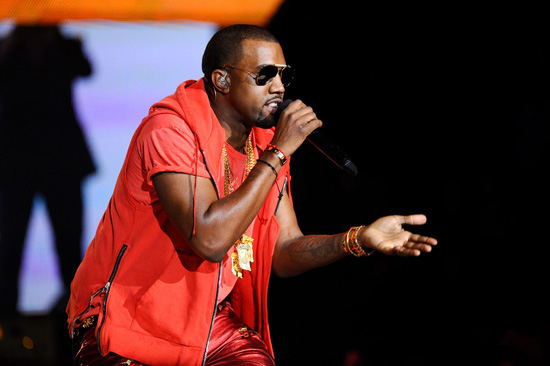 Last weekend Kanye West premiered the new video for his current single "All Of The Lights" which is currently stirring up a bit of controversy now that the "Flashing Lights" MC, along with the video's director Hype Williams, is being accused of stealing the visual concept from a French film.
Yeezy's new video features the G.O.O.D. Music head honcho (alongside Rihanna his rap protege Kid Cudi) in black and white scenes before colorful words flash across the screen.
However, according to critics, the visual is strikingly similar to French Film "Enter The Void."
Linda Sharp of TheStirBlog.com pointed out the various similarities stating:
"Either it's a deliberate homage to the film, or… well, maybe nobody thought Kanye's fans would know anything about relatively obscure French melodramas. Hard to say."
Neither Ye nor his people have yet to respond to the claims.
Check out the visuals  for "Enter The Void" and "All Of The Lights" below:
"Enter The Void" Opening Credits
Kanye West – "All of The Lights"
What do you guys think? Did Yeezy rip off the French film?
Be the first to receive breaking news alerts and more stories like this by subscribing to our mailing list.