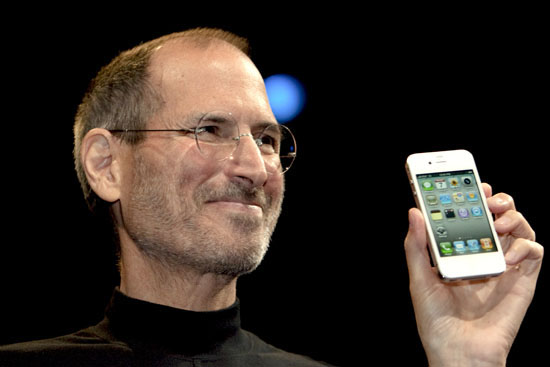 Just one month ago today, Steve Jobs announced that he will be taking a "medical leave of absence" from Apple, which makes his second medical leave in recent years from the company he co-founded years ago and still manages today as its CEO.
According to Radar Online, the Apple head honcho was spotted at the Stanford Cancer Center in Palo Alto, California, which just so happens to be the same exact clinic where Hollywood star Patrick Swayze was a patient in his last days.
Before Swayze ultimately lost his battle with pancreatic cancer in September 2009, the actor received chemotherapy treatment at the clinic where Jobs was photographed outside in images to be published in an upcoming edition of the National Enquirer.
In one photo, Jobs is seen getting out of his car at the clinic – a day after he turned in a full day's work when he was spotted on Apple's Cupertino campus. It's unknown whether Jobs' current health battle is related to his liver transplant from 2009, or whether the pancreatic cancer he previously defeated has returned, or if there is a new problem. In 2004, the computer genius took time off to recover from surgery to treat a very rare form of pancreatic cancer – called an islet cell neuroendocrine tumor. (Source)
Jobs will celebrate his 56th birthday a week from today (Thur. Feb 24).
Get well soon Steve!!!
Your thoughts?
Be the first to receive breaking news alerts and more stories like this by subscribing to our mailing list.