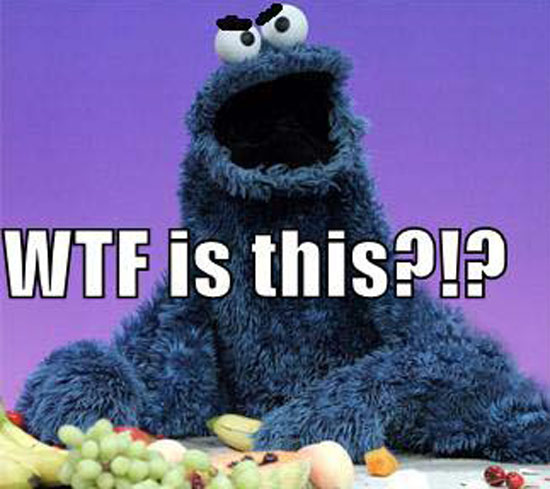 Just when you thought people these days couldn't get any sicker.
A man impregnated his mentally-challenged daughter because his girlfriend couldn't have kids!! (WTF???)
Read the story below:
A father who repeatedly raped his teenage daughter claimed he wanted her to provide a child for his interfile girlfriend. The 46-year-old groomed and then abused the 16-year-old girl, who has the mental age of a seven-year-old, on a daily basis after his wife left him three years ago. She eventually gave birth to a boy but told the authorities an ex-boyfriend had made her pregnant after her father threatened to kill himself if she revealed the truth.

The sickening abuse, which has echoes of the Joseph Fritzl case, only came to an end after the teenager contacted police when she discovered he had also raped her 14-year-old friend after supplying her with alcohol. The man, who cannot be named for legal reasons, was given an indeterminate jail term at Cambridge Crown Court today after he was convicted of three rapes, sexual activity with a child, sexual assault of a child and perverting the course of justice.

Judge Jonathan Haworth said he would serve a minimum of seven years and 45 days, adding he posed a 'serious risk' to teenage girls. 'You groomed and started abusing your daughter and you got her pregnant,' the judge said. 'When she fell pregnant you stopped raping her but following the birth of her child you carried on.

'You took advantage of your daughter and groomed and abused her and her younger friend. The impact has been devastating. Goodness knows how long it will take for her to recover from what you did to her. You should be considered a high risk of sexual activity to young girls known to you or become known to you.

'I have no hesitation in considering that you pose a serious risk to teenage girls or similar offenses. The real difficulty I have in this case is that your denial and lack of understanding is so great that I don't know when you are going to be fit to be around teenage girls again.'

The man's wife left him in early 2008 and the jury heard the sexual abuse began shortly afterwards. His daughter, who is now 19, gave birth in December 2008 but it was not until March last year that she contacted police after learning her friend had been raped during a visit to their home in a Cambridgeshire village.

During the trial, the father's former lover denied his version of events and said she had never planned to have a child with him. She said he had lost interest in her when he found out she had had a hysterectomy. The woman caught him kissing his daughter on one occasion and left him shortly afterwardswhen he told her she was jealous after she confronted him. She added: 'I couldn't go to the police because I was too scared of him. He has a temper.'

The court heard the father claimed he had learning difficulties – which experts denied – and fabricated a text message from his daughter to make it seem as if she had instigated the abuse. Duncan O'Donnell, prosecuting, said the daughter was 'terrified' of her father but had been 'happy' since he was taken into custody following his arrest. He added the other victim, who is now 17, was so traumatised by her rape that she had been unable to return to school and rarely left her home.

Her family have since moved from Cambridgeshire. Members of both families said 'Yes' from the public gallery yesterday as the man was jailed. They declined to comment afterwards but a Cambridgeshire police officer spoke on their behalf. Detective Constable Kerry Bullivant said the families hoped to move on with their lives. She added: 'They are very pleased with the indeterminate sentence because it shows the gravity of the crime and it goes to keep the public safe in the future.'

Joseph Fritzl held his daughter Elizabeth captive for 24 years in a basement at his home in Amsetetten, Austria. During that time he raped her, leading to the birth of seven children and one miscarriage. In 2009 he was sentenced to life imprisonment with a minimum term of 15 years.
We have absolutely no words for this type of behavior. People out there these days are JUST PLAIN SICK!!!
Be the first to receive breaking news alerts and more stories like this by subscribing to our mailing list.