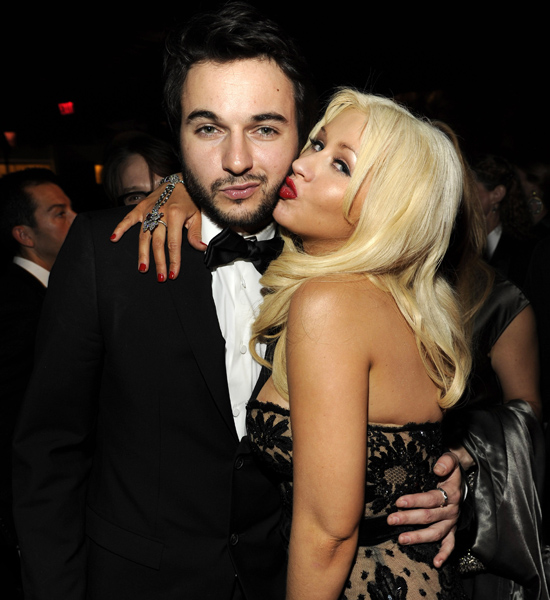 Christina Aguilera's current living conditions are very "interesting" to say the least. A source has revealed that the singer, her 3-year-old son Max, her ex husband Jordan Bratman AND her new boyfriend Matt Rutler are all living with each other under the same roof.
Why? Because Jordan REFUSES to move out!
"It's gotten really awkward," a source said.
Apparently Jordan looks after Max at the $11.5 million dollar Beverly Hills mansion while Aguilera and Rutler are out and about, and the source says that Jordan "won't leave the house!"
After nearly 5 years of marriage, Christina filed for divorce from Jordan in October 2010. She recently admitted that she feels "love" for her "special" new boo Matt.
"There's a love there, yes. Matthew is a special person. We had a really strong friendship on the movie," she gushed. "He's the kind of person you could spend hours on the phone talking to and all of a sudden it's daylight. Once I filed for divorce, we started dating. I'm not trying to jump into anything. I just left a five-year marriage. I'm taking it slow and trying to be happy. I'm having fun, I'm dating and it's something I haven't had in a really long time."
Hope you can get that "in-home ex-husband" situation straightened out asap! That has GOT to be weird!!!
Your thoughts?
Be the first to receive breaking news alerts and more stories like this by subscribing to our mailing list.