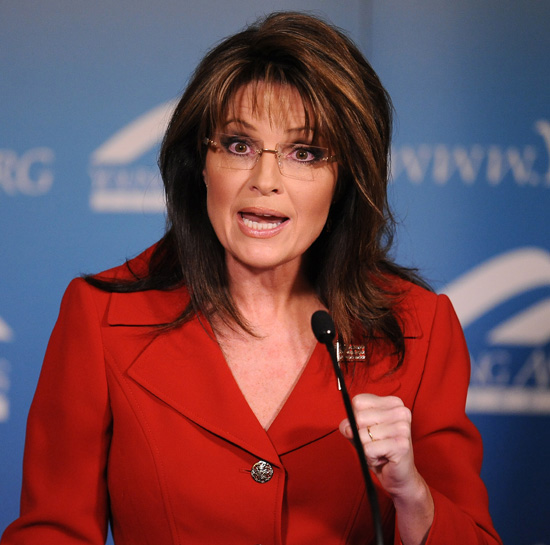 Sarah Palin has accused First Lady Michelle Obama for "stealing" her daughter Bristol Palin.
The former Alaskan governor is reportedly furious that the First Lady asked her 20-year-old daugther Bristol to join her new public service council as an advocate for teen anti-pregnancy.
According to the National Enquirer:
"Michelle Obama stole my daughter!" That was Sarah Palin's bitter complaint after her daughter Bristol agreed to work with Sarah's sworn enemy, the First Lady. The partnership is shocking, considering Sarah, 47, has repeatedly blasted Michelle.

On her Twitter page, Bristol, 20, admitted her mother's disapproval of her decision to link up with Michelle, saying: "I'll actually be in DC this week. First Lady has invited me to be part of council she's creating. Mom NOT happy, oh well."
Sounds like Sarah Palin is a certified HATER! You can't be mad because your daughter wants to work with the First Lady. Grow up woman!!! SMH…
Your thoughts?
Be the first to receive breaking news alerts and more stories like this by subscribing to our mailing list.