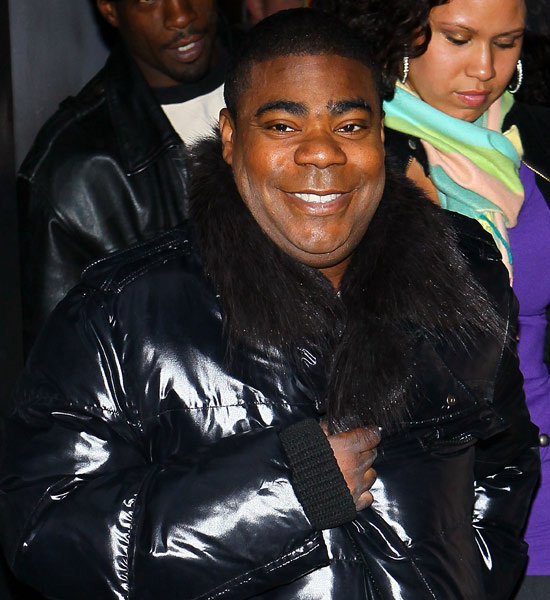 Tracy Morgan isn't the type to have his family worrying about his problems…
The comedian/actor underwent surgery for a kidney transplant back in December…but didn't tell a soul. Not even his closest family members, including his own brother!
"I've been with him at his home, and he didn't let me know anything. It was his choice, but he could have got me checked to see if I was compatible. If he would have asked, of course I would have done it. He's my brother. Maybe he didn't want to put me through the pain. I don't know what his thinking was," Tracy's brother James Morgan recently stated.
Instead James and their mother Alicia Warden found out on the Internet last month…..but thought that it was some kind of joke or an error was made.
"I just found out on the Internet last month that he had the operation. I really didn't believe it. I thought it was just a stunt or something. I thought maybe that's a misprint. But he called my mother and confirmed it," Tracy's mother said.
The only person who knew anything about Morgan's surgery was his ex-girlfriend Tanisha Hall who donated him the kidney that saved his life. Tracy recently thanked her on the red carpet at the Screen Actors Guild Awards.
"I'd like to thank Tanisha for donating my kidney to me. We were together, but then we separated. But she also gave me a kidney," Morgan said.
We don't know exactly why Tracy broke off things with his ex, but if she will give a kidney up for you…..she's definitely a keeper!
What do you think?
Be the first to receive breaking news alerts and more stories like this by subscribing to our mailing list.