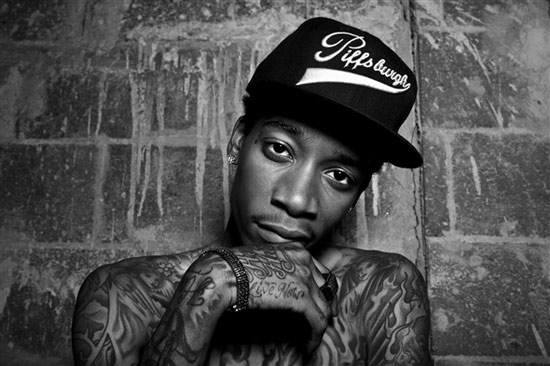 Wiz Khalifa has finally spoken out about his relationships with Natalie Nunn and Amber Rose. In an interview with Funkmaster Flex on his radio show Monday (Jan 31), the "Black and Yellow" rapper broke it all down.
Look below to see what he said:
On Natalie Nunn:
"She was considered cool. I met her in Pittsburgh, she came to my city. She wasn't lying about that — I came to check her out at her job. She was way cooler than she seemed on TV — I was nothing but nice to her. It was a good first meeting. She left a good impression, it wasn't nothing I was mad about. And she wasn't mad at me — but down the line, I don't know where it got mixed up at. The [bird] feed ran short. And this was a short amount of time we're talking about too — it's just real unfortunate, because I'm such a positive person."
On Amber Rose:
"She was dying to come to a show, I was dying to have her at a show, it was a good opportunity. [She met my mom], that was actually at Pittsburgh, at the AFC Championship. That was like a pretty big moment. People don't know. We both travel a lot…She was close. Like I said, I was on tour at the time, we're both really, really busy. It was convenient…I'm working hard as h*ll man."
Welp…we guess that clears all that up!
Your thoughts?
Be the first to receive breaking news alerts and more stories like this by subscribing to our mailing list.