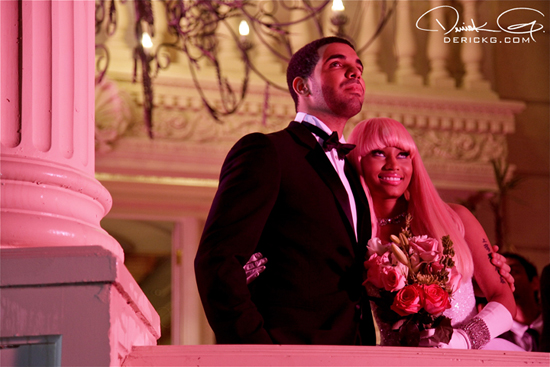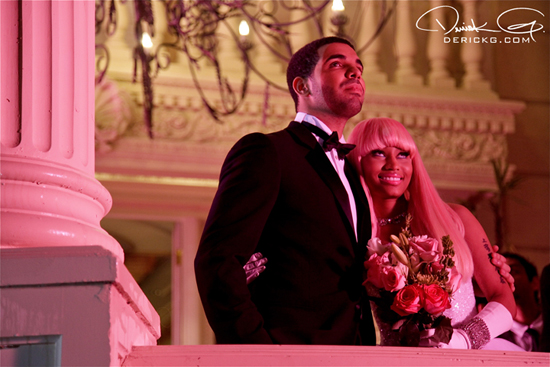 Nicki Minaj has admitted that she bosses Drake around, and the rapper does WHATEVER she tells him to do! This, along with the fact that Drake is MADLY in love with his Young Money label-mate, explains why he willingly and dutifully played her love interest in their new "Moment 4 Life" music video, which debuted on MTV yesterday.
"It wasn't hard to get Drake. Drake does what I tell him to do," Nicki laughed to MTV News' Sway during an interview after the video premiere. "I'm Nicki Minaj! You know Drake does what I tell him to do."
Nicki also spoke on the energy she shares with Drake, adding that she has a "special place" for him in her heart.
"That energy is amazing. I just have a special place for him. He always makes me feel like it's OK. You know, just chill, relax, jokes. It's never to the point where I don't want to be there anymore, 'Let's wrap this up.' Having Drake there, it felt like we could have shot a second day for this video, and I could be fine. He's someone I look up to, he got a head start. So he's able to tell me things I don't know and I can confide in him."
Nicki also admitted that although she "loves him to death," sometimes they have a sibling-like rivalry, and she likes to try to outshine him whenever they collaborate.
"I'm going to try to body you on this track but I love you to death. It's dope," she added.
Sounds like Nicki Minaj has Drake wrapped around her little finger, and has him EXACTLY where she wants him! smh…
Your thoughts?
Be the first to receive breaking news alerts and more stories like this by subscribing to our mailing list.