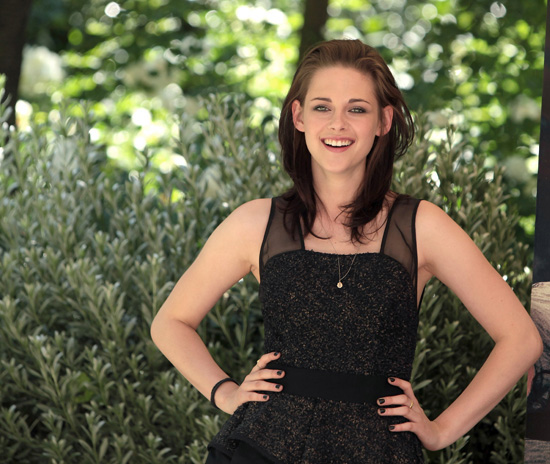 Most of us know and recognize Kristen Stewart as "Bella" from the hight "Twilight" film series. But according to a new rumor circulating the web, we might get to call her "Snow White" for a little while!
Various sources are reporting that Universal Studios is screen testing up-and-coming actresses for the lead role, however, the production company really has their eyes set on snagging Kristen Stewart for their upcoming thriller "Snow White and the Huntsman."
The studio is currently courting Stewart, but she's been so busy shooting the last "The Twilight Saga: Breaking Dawn" film that she hasn't had time to fully commit to the project. Other stars supposedly lined up to take on major roles in the upcoming film include Viggo Mortensen and Charlize Theron.
What do you think about Kristen Stewart playing Snow White?
Be the first to receive breaking news alerts and more stories like this by subscribing to our mailing list.