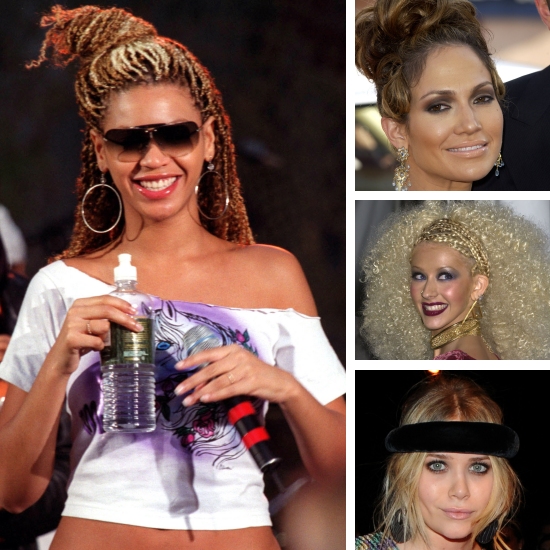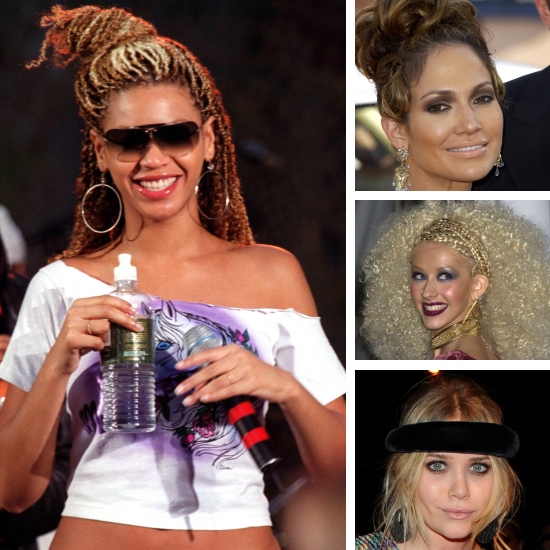 Everyone has bad hair days! To the most of us, it just happens… we don't really intend for our hair to look awful. Cut yourselves some slack though, because celebrities have a team of professional stylists and they still manage to miss the mark sometimes with some fugly hairstyles! We almost can't believe stars walked out of their dressing room being okay with some of these looks!
From unflattering hair colors, like when dark beauty Kim Kardashian went blonde to LOUD ones like Rihanna's fire red, weird hair accessories like Mary-Kate Olsen's, clown hair like Christina Aguilera's and bad hair extensions like Britney's and Beyonce's – you're sure to find some styles that will have you shaking your head in this gallery!
Check out 15+ pics of celebs with bad hair below!

Which celebrity had the ABSOLUTE WORST hair in your opinion?
Be the first to receive breaking news alerts and more stories like this by subscribing to our mailing list.