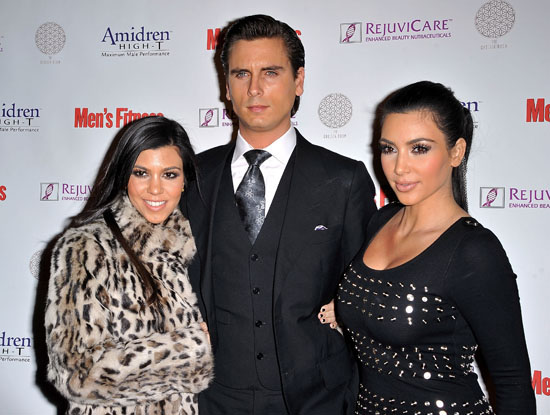 If you know the Kardashians than you'd know that Scott Disick (the father of Kourtney's 1-year-old son Mason) hasn't been their favorite person for some time.
However, all of that has changed now, as Kourtney has revealed that the relationship between her family and her baby-daddy are actually getting a teeny, tiny bit better. Scott and Khloe are even on speaking terms, and just last week, we posted pics of Kim and Scott hanging out together at a basketball game.
"There's progress. Last year, in our Christmas card, Scott was not in it, Ryan Seacrest took his place," the reality show star said, telling Kimmel that her mother chose a picture from Khloe Kardashian's wedding for the family Christmas picture. "Scott was like, 'I wasn't even in a wedding picture? No one asked me to even be in one?'"

This year, Kardashian said, the father of her child at least made it back into the family Christmas card. And he is also back on speaking terms with Khloe, with whom he had the most contentious relationship. "They're definitely not calling each other like 'I miss you lets talk … but they're civil,'" Kardashian said. While the dysfunctional family dynamics may be tough for any young mother to handle, Kardashian says it's all "fun."

"A little drama's fun in my family," she told Kimmel.
Your thoughts?
Be the first to receive breaking news alerts and more stories like this by subscribing to our mailing list.