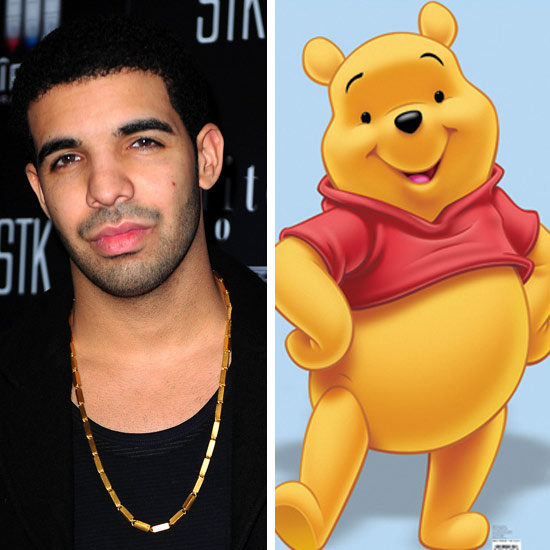 Drake sure knows how to use his money "wisely." And we're using that term VERY loosely here…

In a recent interview, the Young Money rapper admitted to spending a load of cash on the first four Winnie the Pooh books ever made.
"I bought the first-ever Winnie the Pooh books, like all four Winnie the Pooh books. It cost me a lot of pounds, man. I probably could have bought a small car for that."
Despite Winnie the Pooh being one of the farthest things from Hip Hop……Drake says the Disney cartoon character still serves as an influence on his next album Take Care.
"Winnie the Pooh is like super not hip-hop [but] that's my influence, man, Winnie the Pooh on this next album. Thank Me Later was a rushed album. I didn't get to take the time that I wanted to on that record. I rushed a lot of the songs and sonically I didn't get to sit with the record and say, 'OK, well maybe I should change this verse.' Once it was done, it was done. That's why my new album is called Take Care 'cause I get to take my time this go-round."
We seriously hope he was joking when said all of this….otherwise, we're a little confused.
Be the first to receive breaking news alerts and more stories like this by subscribing to our mailing list.