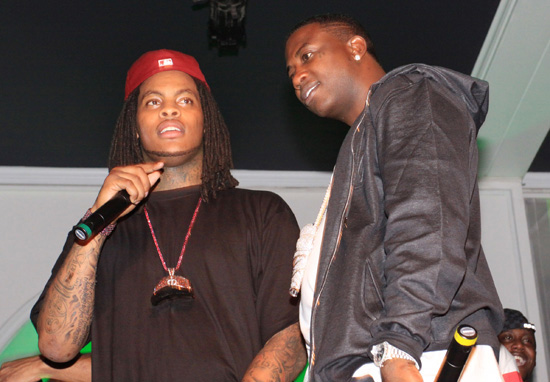 By now everybody and their mama has either seen or heard about Gucci Mane's new ice cream cone face tattoo. The rapper reportedly got the ink-work done immediately after completing a short stint in mental rehab.
He was ordered by a judge to spend time at a psychiatric hospital after his lawyers entered a "special plea of incompetency" in court. However sources claim that Gucci did NOT go to "mental rehab" as ordered … and instead, has been in the studio with his buddy Waka Flocka Flame the entire time!
"Gucci is currently filming a new reality show with rapper Waka Flocka (flame)," said the insider. "They are in the studio as we speak." (Source)
Ruh-roh! Better hope the judge doesn't find out you skipped rehab, or it's off to jail you go. Aye!
Your thoughts?
Be the first to receive breaking news alerts and more stories like this by subscribing to our mailing list.