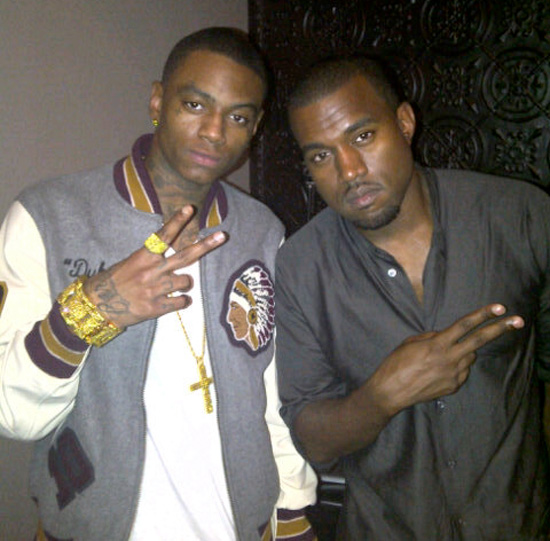 Soulja Boy missed out quite possibly his one (AND ONLY) chance at ever receiving a Grammy when he lost to Kanye West. And now, the 20-year-old rapper tells AP that HE deserved that honor…..NOT Kanye West.
Peep the details below:
The rapper's breakthrough song "Crank Dat (Soulja Boy)" was up for the Grammy Award for "Best Rap Song" in 2008, but Kanye West and T-Pain's "Good Life" ended up taking the trophy the night of the ceremony. Soulja Boy says, initially, he "wasn't really thinking about it" and hoped that he "would get it next year." But now, years later, it seems as though Mr. Tell 'Em has had a change of heart.
While recording his recently released third studio album (that debuted at #73 on the Billboard 200 chart with only 13,000 copies sold), Soulja Boy says he started feeling like he "should have got that Grammy." He even wrote a song about it, called it "Grammy" and put it on The Deandre Way (his new album).
To date, Kanye West has earned 14 Grammy Awards, while Soulja Boy has only been nominated that one time. Poor kid.
Thoughts?
Be the first to receive breaking news alerts and more stories like this by subscribing to our mailing list.