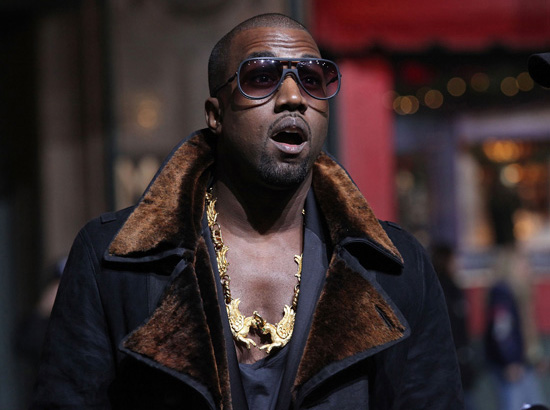 Remember all of that hoopla about Kanye West's album cover for My Beautiful Dark Twisted Fantasy being banned? Well, turns out … it was all a part of Ye's master plan!
According to George Condo, the man behind the artwork for the project (including the multiple covers), West knew exactly what he was doing and he actually WANTED the original cover to be banned. So in other words, it was nothing more than an old-fashioned "publicity stunt." Typical Kanye (LOL).
Continue reading below for the details: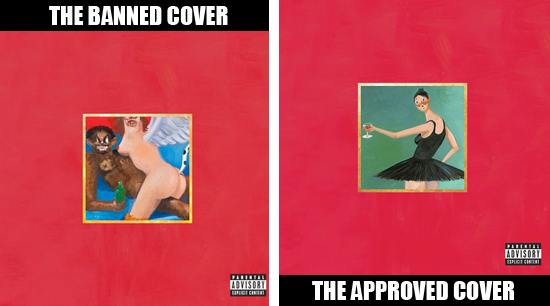 "A couple of weeks before my first visit to Condo's studio, Kanye West, the rapper, asked him to do a painting for the cover of his new album, My Beautiful Dark Twisted Fantasy," writer Calvin Tomkins wrote in his New Yorker story. "West said that he had seen paintings by Condo, and wanted to collaborate with him. According to Condo, he also said that he was looking for 'something that will be banned.'"

"West came to Condo's studio, where for several hours they listened to tapes of his music, and over the next few days Condo made eight or nine paintings," the article reads. "Two of them were portraits of West, one in extreme closeup, with mismatched eyes and four sets of teeth. Another showed his head, crowned and decapitated, placed sideways on a white slab, impaled by a sword. There was also a painting of a dyspeptic ballerina in a black tutu, a painting of the crown and the sword by themselves in a grassy landscape, and a lurid scene of a naked black man on a bed, straddled by a naked white female creature with fearsome features, wings, no arms, and a long, spotted tail. West chose that one."

Source: XXL via the New Yorker
We had a feeling that's exactly what Kanye wanted. Controversy. SMH…
Your thoughts?
Be the first to receive breaking news alerts and more stories like this by subscribing to our mailing list.