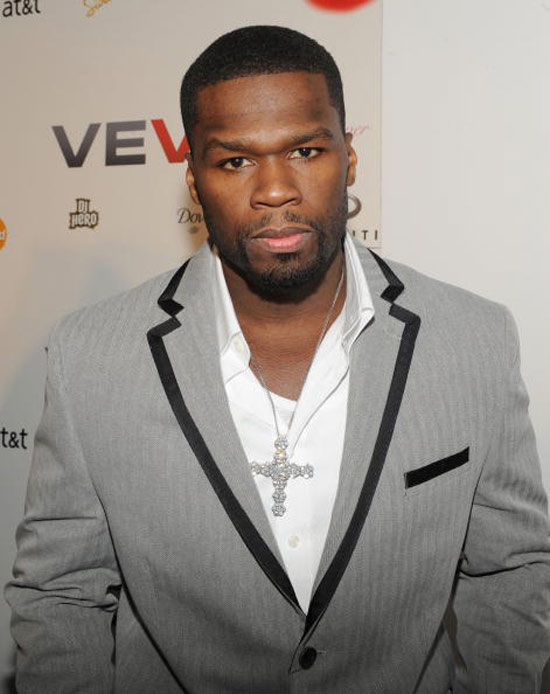 Ruh-roh… 50 Cent may not be getting off so easy with that $8.7 million he reportedly made off Twitter in one weekend!!
Read below to see why:
Rapper 50 Cent may have momentarily gotten $8.7 million richer after encouraging his Twitter followers to invest in a money-losing penny stock, but now the hip hopper may be in big trouble with the Security Exchange Commission.

Last weekend, 50, born Curtis Jackson, reportedly Tweeted to his 3.8 million followers, "You can double your money right now. Just get what you can afford" and "They are no joke get in now" about H&H Imports, previously a money-loser with a reported deficit of at least $3.3 million.

Jackson reportedly received 30 million shares of H&H stock in a private placement last October. H&H owns TV Goods, a direct response marketing founded by infomercial guru Kevin Harrington. H&H closed at 39 cents on Monday, up 29 cents, netting Jackson's shares the aforementioned $8.7 million.

"There are very strict guidelines as to what a person can do in terms of possibly manipulating the value of a stock," financial expert and 60-Minute Money Workout author Ellie Kay tells FOX411. "I don't think it would be a huge surprise to anyone if 50 Cent were investigated for what he did."

On the SEC's web site, a list for common violations that could lead the government agency to conduct an investigation include "manipulating the market prices of securities."

When contacted by FOX411, an SEC rep had no comment on whether or not Jackson was under investigation. "We can neither confirm nor deny" an investigation is taking place, the rep said. Calls to Jackson's lawyer were not returned.

Later, Jackson apparently back-peddled a bit when he reportedly deleted his original posts and Tweeted, "I own HNHI stock thoughts on it are my opinion. Talk to financial advisor about it." And "HNHI is the right investment for me it may or may not be right for u! Do ur homework."

"I think that 50 Cent probably has more attorneys than I have Facebook friends," laughed Kay. "I would not be surprised if his legal counsel advised him to revise his Tweets."
We knew something wasn't quite right about this… Twitter stay getting these celebs in trouble! SMH…
Be the first to receive breaking news alerts and more stories like this by subscribing to our mailing list.