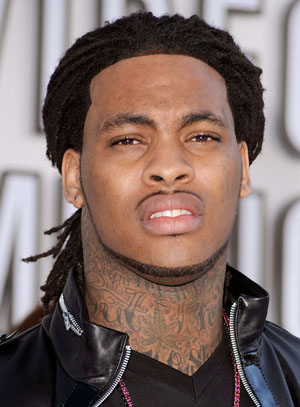 Waka Flocka is no longer behind bars…
After spending a couple of nights in the slammer, the "No Hands" rapper posted $40,000 bond yesterday (Dec. 6th)…and was released from the Henry County Jail.
As we previously reported, Flocka turned himself into authorities Monday after a warrant was issued for his arrest last month.
His mom/manager Debra Antney says the whole thing was blown out of proportion.
"They found a bunch of guns and twice much of cash," Debra Antney told AllHipHop.com shortly after the raid. "They found the security..his gun [he's] licensed to carry. Waka's security and his cousin was sleeping in the room. The door was locked and what they kicked it in for I don't know, because if they would have asked for the code, we would have given it.

"You put this big thing out there and start scaring sponsors," Antney continued. "It was two officers there that let us know and that s**t was bulls**t!"
Between him and his best friend Gucci Mane….they need to pull it together!
Be the first to receive breaking news alerts and more stories like this by subscribing to our mailing list.