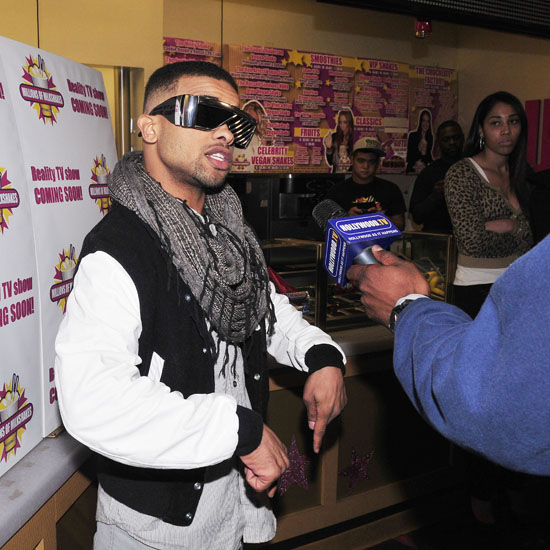 It goes without saying that Raz B's very public spat with Chris Brown over Twitter just before the New Year upped the former B2K member's celebrity just a teeny, tiny, little bit. And Raz B, looking like the fool that he is, was spotted getting his shine on whipping up his very own milkshake at Millions of Milkshakes in Los Angeles last Thursday afternoon (Dec 30), the very next day after he and Chris Brown's Twitter argument.
Look below for more pics of Raz at Millions of Milkshakes…

Meanwhile, in an effort to "step up and make things right," Raz B is now claiming that he never made any disrespectful remarks about Chris Brown, and blames the "people" around him for igniting the beef.
Check out his comments below:
I must be honest with everyone! like i sent message to @Chrisbrown i honestly never tweeted that message to Chris! i did say something along the line however my respect for chris i would never do him like that! thats why i had to step up and make things right! to add all these videos you see of my emotions i never posted them nor tagged them! people try real hard to tear you down! look how the media try to do Chris! @ the same time things shouldnt had been said! its the people around me that started this! so please stop the hate mail. (Source)
#FAIL!
So what you're telling us is the "people" around you put a gun to your head and made you type all of those tweets? GTFOH!!
Thoughts?
Be the first to receive breaking news alerts and more stories like this by subscribing to our mailing list.