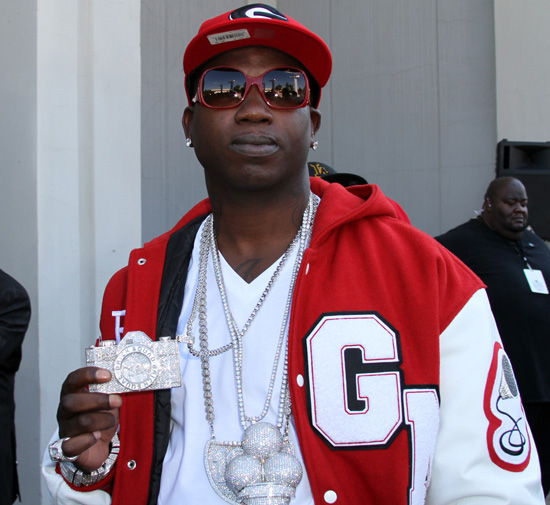 After a judge recommended Gucci Mane serve some time in jail for violating the terms of his probation, the rapper committed himself to a mental institution in Atlanta to avoid going to prison. Smooth move…criminal.
Peep the details below:
On Monday (Jan 3), Gucci Mane (real name: Radric Davis) appeared in court for a probation hearing related to a November 2010 incident when police discovered the rapper driving on the wrong side of the road. According to TMZ, Gucci filed a "Special Plea of Mental Incompetency" in which he was in no state to "intelligently participate in the probation revocation hearing."
Mentally incompetent. Riiiiight.
MTV says Gucci had been admitted to Anchor Hospital, where the 30-year-old rapper will undergo a "competency hearing" to determine his current mental state pending his January 24th probation hearing. If it is determined that the "Gucci Time" rapper violated his probation, he could face up to 17 months behind bars.
As we previously reported, Gucci Mane's protege Waka Flocka Flame turned himself in earlier this week, and as of press time, is still in police custody on drug and weapons charges.
Your thoughts?
Be the first to receive breaking news alerts and more stories like this by subscribing to our mailing list.