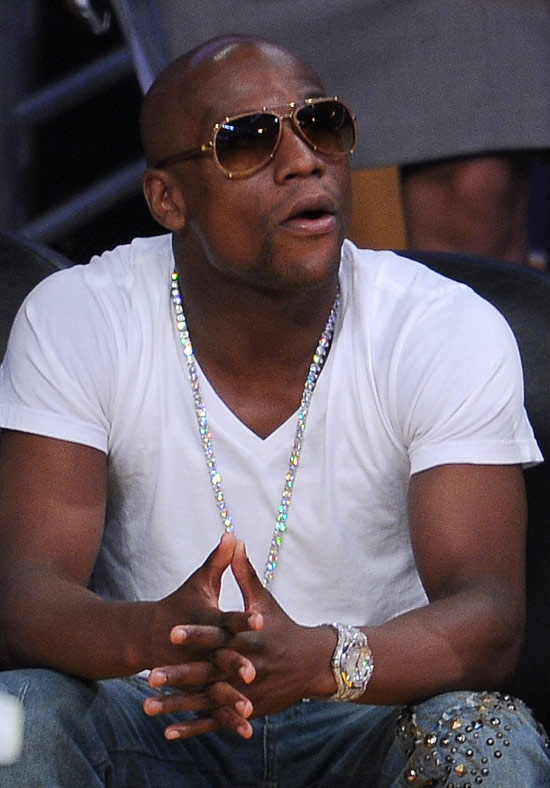 Floyd Mayweather Jr. just isn't getting along with the security guards in his neighborhood.
According to TMZ, Mayweather went ballistic on a guard last weekend after the guard didn't recognize him entering his own Las Vegas home. When asked to show ID to get inside the community…….the boxer started screaming:
"Let me in my mother f**king house!!! You know who I am man … let me in my house!!!"
He continued:
"Stop giving me a hard time … you don't give Maloof a hard time … you don't ask him for ID when he comes."
Mayweather also made reference to a previous incident in which he was accused of poking another security guard in the face.
"I had a problem here before when the security lied and said I touched him and I didn't!"
Eventually, Floyd got out of the car, opened the gate himself, hopped back into his whip, and went on his way. Watch footage of the incident below:
Be the first to receive breaking news alerts and more stories like this by subscribing to our mailing list.