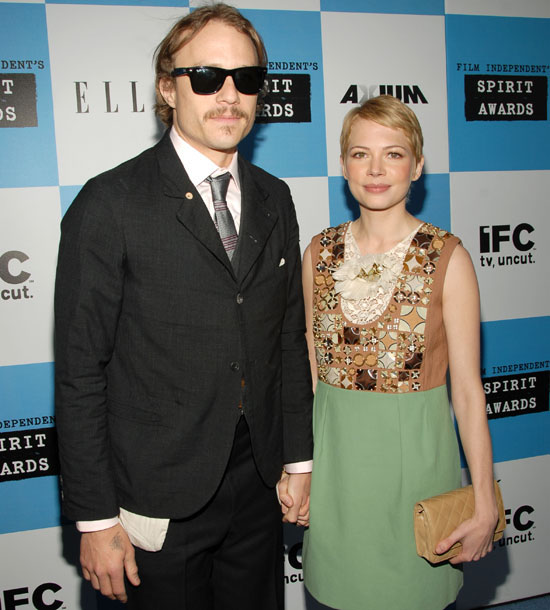 Michelle Williams is still sad about the sudden death of her former boyfriend Heath Ledger.
The 30-year-old actress is finally opening up about Ledger's surprising death, something she says still affects her to this day. Williams sat down ABC's "Nightline" last week, and revealed that she doesn't understand why he died.
"I've found meanings around the circumstance but the actual event itself still doesn't have a … I can't find a meaning for it," she said with tears in her eyes. The 30 year-old actress said she had found "meaning in things and people and relationships that have sprung up and friendships that have strengthened. I can find a lot of meaning in that, but not in why," she said.
Michelle met Heath on the set of "Brokeback Mountain," in which they played husband in wife. The couple later engaged and had a daughter together in October 2005.
Michelle and Heath had broken up a few months before the "Dark Knight" movie star died of an accidental drug overdose in January 2008, but were still sharing duties raising their daughter. Williams says her main priority at this point is making sure her daughter has a normal upbringing.
"It is of more importance to me than anything else in my life," she said.
Thoughts?
Be the first to receive breaking news alerts and more stories like this by subscribing to our mailing list.