They say the apple doesn't fall too far from the tree….and apparently, in little Bobbi Kristina Brown's case, that saying is VERY true!
The word on the street is that the 17-year-old, whose parents are R&B singers Bobby Brown and Whitney Houston, is developing drug and alcohol addiction issues……just like her mom and dad.
After photos of Bobbi Kristina getting drunk off Four Loko, smoking cigarettes and making out with a girl at an unsupervised party were posted online last month, insiders say her parents (who have both dealt with substance abuse issues) are really worried about her well being, and are stepping in to stop her from going into a downward spiral!
Details (and PICS) are below: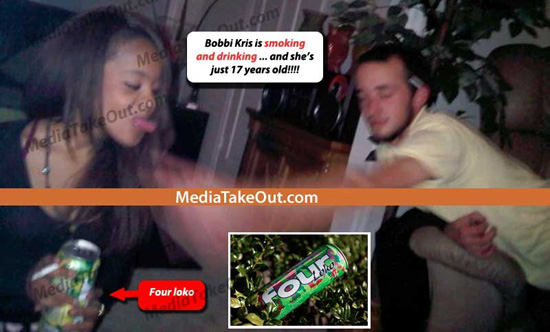 "Whitney and Bobby sat Bobbi Kristina down and read her the riot act," a family friend told the National Enquirer.  "They brought in counselors and they're trying to drum into her that because of their problems she's genetically predisposed to alcoholism and drug addiction. They'll do anything to spare Bobbi Kristina from the substance abuse hell they've both experienced."

Insiders say that both Bobby and Whitney flipped when pictures surfaced of their daughter downing "blackout in a can" and was seen making out with a young woman at a party. It's not the first time Bobbi Kristina's behavior has raised red flags. She tried to stab her mother in 2008 during a confrontation and spent days in a psych hospital after slashing both wrists.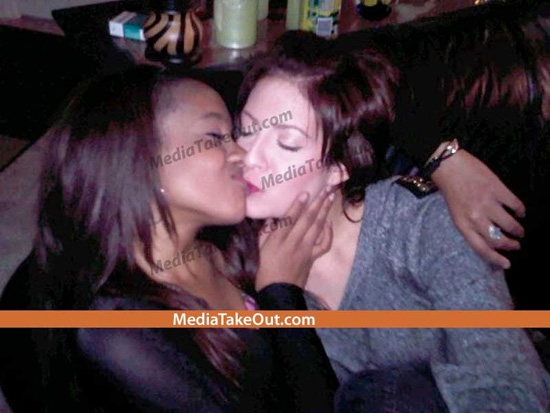 Wow!!! Whitney and Bobby better get a hold of their wild child before it's too late and she ends up like Lindsay Lohan (x 10)!!
Your thoughts?
Be the first to receive breaking news alerts and more stories like this by subscribing to our mailing list.