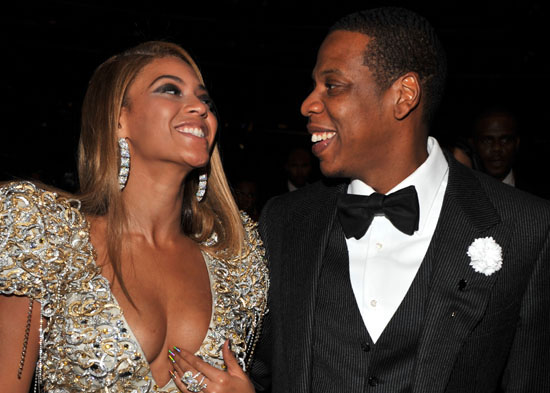 When you and your spouse are one of the richest celebrity couples in Hollywood, trying to find the perfect gift for your significant other, who can pretty much buy just about anything own their own, can be pretty tough……and expensive.
Just ask Beyonce, who reportedly dropped $2 million on a flashy gift for her rap superstar husband Jay-Z for his 41st birthday! Details about what she bought him are below:

Beyonce went all out for Jay-Z's birthday this year, and bought him a $2 million Bugatti Veyron Grand Sport vehicle, which had to be ordered a year in advance. The car, dubbed the world's fastest road car, goes from 0 to 60 in less than 3 seconds, and reaches maximum speeds of up to 255 miles her hour. It also serves as the latest addition to Jay-Z's impressive collection of cars, which includes a Maybach 62S, a Ferrari F430 Spider and a Pagani Zonda Roadster.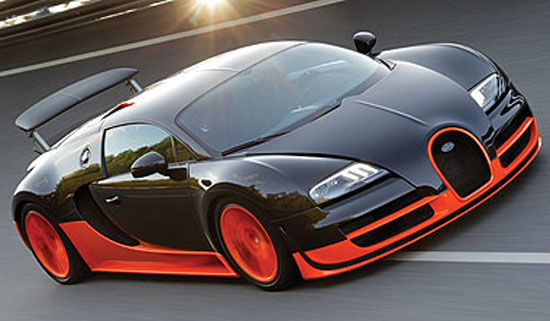 A source told The Sun newspaper:
"Jay-Z has one of the most enviable collections of bling cars in the world but even for him the Bugatti is special. Obviously the money isn't a factor for Beyonce, but he will be touched that out of everything she could have bought him, she chose something he'll treasure for years."
Further proving that she should be given the "Wife of the Year" award, Beyonce also threw her husband of 2 and a half years an intimate surprise birthday party at a secret location in Australia, where the rapper is currently on tour.
The RNB royals — decked out in handwoven Victorian-themed garb — rode on a horsedrawn carriage through the streets after the clock struck midnight on Saturday. The festivities started earlier at city nightspot Silk Road, a venue Beyonce is believed to have hand-picked because of its intimate VIP suite. No expense was spared for the party of 10, with Jay-Z's champagne, Ace of Spades, flown in.

Among the other imported surprises was a beaded cape fit for a king and an Alexander McQueen-esque gown in regal burgundy and red. After arriving at the secret location, a surprised Jay-Z was draped in his Big Pimpin' costume. Every detail of the party was overseen by Beyonce, hailed by staff as the people's queen.

"She was so down-to-earth and very hands-on," one insider said. "She was a perfectionist about it all and it showed how very much in love with her husband she is." Staff, dressed by Beyonce in elaborate period attire, served champagne before the birthday boy was delivered his birthday cake. The couple spent their last night having dinner for two at St Kilda's Stokehouse. (Source)
Beyonce and Jay-Z were named the highest-earning Hollywood couple, earning $107 million dollars between them between June 2008 and June 2009. So "no expense was spared" is damn right! That's how it is when your combined yearly income is in the triple digit millions. Regardless of the fact, Jay-Z is one lucky mofo…
Your thoughts?
Be the first to receive breaking news alerts and more stories like this by subscribing to our mailing list.