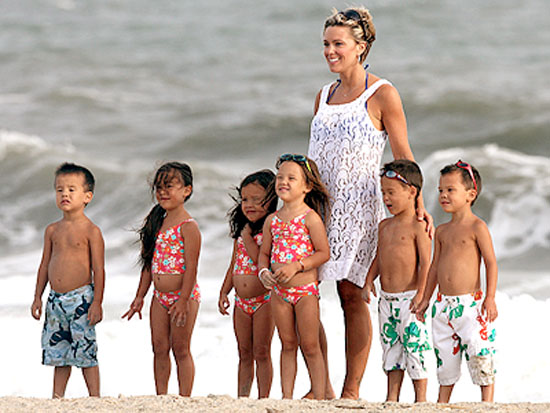 Most children under the age of 6 or 7 still believe in Santa Clause, but according to Kate Gosselin's bad ass little children, old St. Nick doesn't exist! And they're going around spreading the news to the kids at their school. Full story below:
"The kids don't believe in Santa Claus, and they're telling other kids at school that there is no Santa Claus," a close friend of the family told RadarOnline.com. Children as young as six were told that "your parents are lying to you," causing reality TV dad Jon to receive calls from stunned parents upset that Santa Claus was exposed as a fraud. "He has received many phone calls from parents because the kids actually told others that 'your parents are lying to you' causing them to get upset," the insider said. (Radar Online)
Wow! What kind of demon seed children is Kate Gosselin raising? First, two of them were expelled from school. Private school, at that. And now they're going around ruining Christmas for little kids! What's next?
SMH, poor Kate…
Your thoughts?
Be the first to receive breaking news alerts and more stories like this by subscribing to our mailing list.