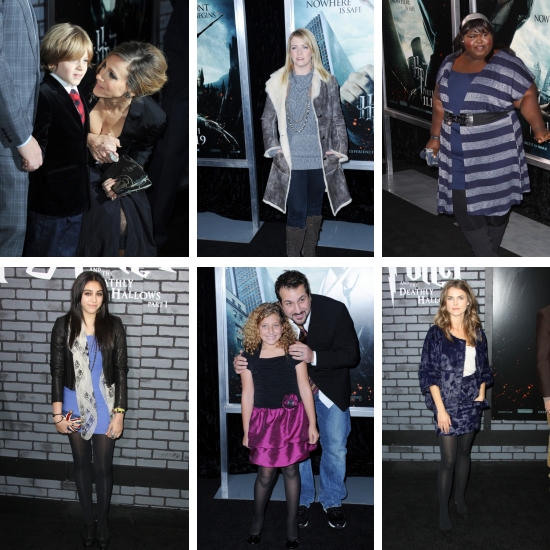 Many stars came out in support of the "Harry Potter and The Deathly Hollows, Part 1" premiere in New York City on Monday (Nov 15). We think it's safe to say that the HP mania has taken off again!
While some came in solo, others like Sarah Jessica Parker and Joey Fatone (formerly of *N Sync) took their children to see the long awaited part one of two films for the final chapter of the hit movie series.  Lourdes Leon, known for her clothing brand with mom Madonna, was also in attendance as well as Keri Russell, Melissa Joan Hart, Gaboury Sibide and Viola Davis.
The male stars of the movie Daniel Radcliffe, Rupert Grint, Tom Felton and Ralph Fiennes were all suited up and dapper on the black carpet, while Hermione (Emma Watson) looked absolutely gorgeous in a simple, long, sleek black dress.
The entire Harry Potter movie franchise, based off of books by J.K. Rowling, has grossed nearly $6 billion world-wide. HP and the Deathly Hallows Part 1 hits theaters TODAY! 20+ Pics from the premiere below and when you continue reading…