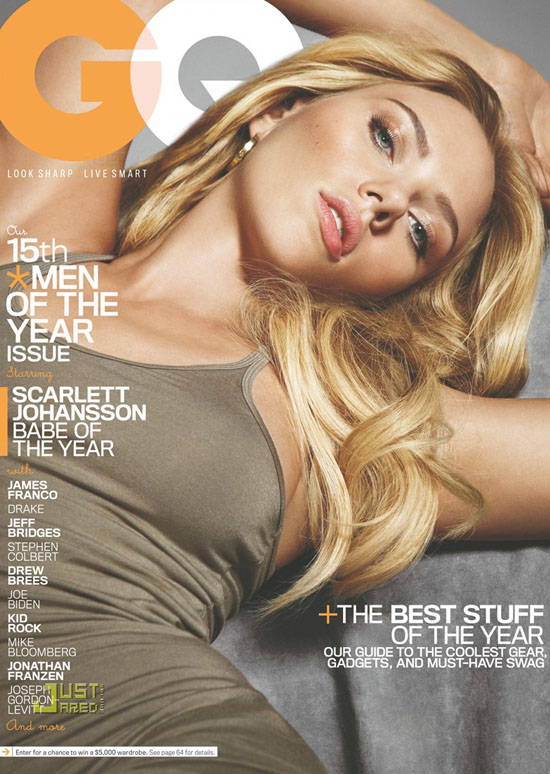 Scarlett Johansson was crowned GQ Magazine's "Babe of the Year" in their December 2010 issue, due on newsstands November 23rd. The issue also features four other covers from Drake, James Franco, Stephen Colbert and Jeff Bridges, who are all GQ's "Men of the Year."
When asked by the magazine what it is exactly she loves about being an actress, ScarJo told GQ:
"I don't know if I can answer it, actually," she said. "It's sort of like asking someone what feels good about playing an instrument. It just satisfies some part of you. There's this indescribable thing that happens when you know that something's working, a sense of the timing and everything coming together. Also there is the problem-solving part of it that's interesting. I like taking apart something and trying to figure out what will make this interesting to watch. What's going to make this…delicious."
Meanwhile, the 25-year-old actress made an appearance on this past weekend's edition of "Saturday Night Live" for her third hosting stint on the popular sketch comedy series. Check out her skits below!!
Be the first to receive breaking news alerts and more stories like this by subscribing to our mailing list.