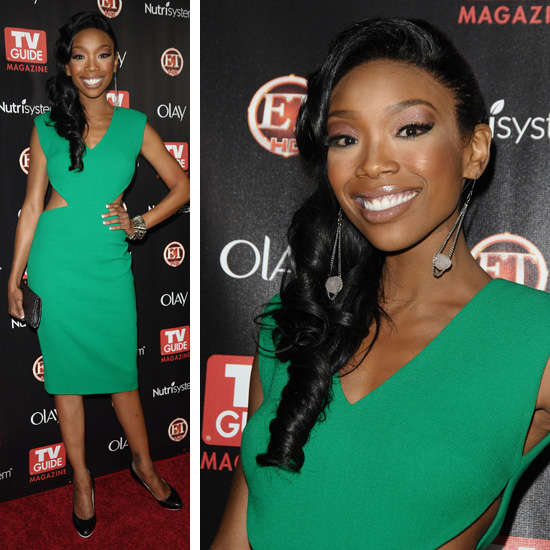 Brandy recently went on the record to let the world know that she hasn't had sex in 6 years, and now the R&B singer says she might unlock the gate she's placed around her goodies so that she can have some more babies in the near future!
But how many new babies does Brandy want exactly? Find out when you click below!!
Brandy, who is already mom to 8-year Sy'rai, said that she wants 3 more children. And not just any children. She wants ALL BOYS!
"I want three boys," Brandy told E! News last week outside of a party in Hollywood. "I just think boys are cool. I have a precious little girl [Sy'rai] and I think she's awesome. I just want to keep her my special little girl and then have the rest boys."
The "Dancing with the Stars" contestant says she jokes with herself about how long she's taking to have more kids.
"I'm like, 'Dude, hurry up before I end up not being able to have no more kids!' " she laughed. "[You're] taking too long!"
Brandy says her search to find a good man will be featured in the upcoming second season of her VH1 reality show "Brandy & Ray J: A Family Business," due to premiere at the top of next month (Dec 5).
"I'm looking for someone with the same values that I have," she says. "I'm looking for someone that has a pure heart. That has a love for God or the universe…someone that loves children, easy on the eyes, and has a drive to be something very powerful in their experience."
Catch Brandy and her dance partner Maksim as the pair compete amongst the final four tonight on "Dancing with the Stars." The show airs live on ABC beginning at 8pm! Check your local listings for details…
Be the first to receive breaking news alerts and more stories like this by subscribing to our mailing list.