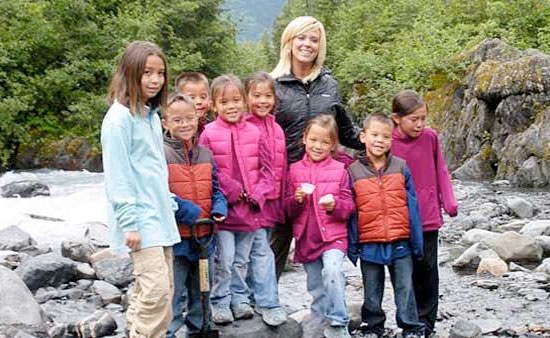 Kate Gosselin's bad a** little "Bebe's Kids" have been reportedly EXPELLED from private school!
According to various reports, two of the reality TV star's eight children, Collin and Alexis, are now being home-schooled after the 6-year-old sextuplets were kicked out their private school in Pennsylvania. An insider told In Touch Weekly Magazine:
"They've fought with their peers, called them nasty names and made fun of other kids. The things they are saying are not words they should know. They are learning them somewhere — but Jon Gosselin, their dad doesn't know where. Some of the kids are having rage issues linked to filming on the new reality series, Kate Plus 8."
A source close to the situation says that reports of the Gosselin kids being violent towards their classmates is being blown way out of proportion. The source told People:
"The situation is being grossly overstated. The kids are going through a challenging time, but Kate doesn't feel this is something that should be discussed publicly. It is a private matter."
Future episodes of "Kate Plus 8" will NOT deal with the circumstances surrounding the children's expulsion, as confirmed by a TLC rep who would not give further comment on the incident.
Kate Gosselin and her now ex husband Jon Gosselin, along with their 8 children, rose to fame in 2007 with their TLC reality show "Jon & Kate Plus 8." Kate and Jon divorced in 2009, and now Kate and the kids have their own show on TLC (without dad) called "Kate Plus 8."
Be the first to receive breaking news alerts and more stories like this by subscribing to our mailing list.