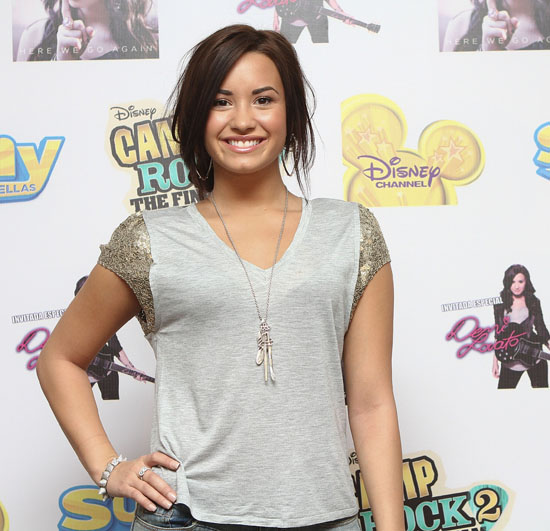 Demi Lovato's estranged father has been going around talking to the press without permission, and lawyers have already put out a stern warning ordering him to stop immediately. Now the Disney star's publicist is on damage control mode, denying reports that the actress has had recent contact with her father from rehab.
Demi Lovato's father Patrick, who was diagnosed with cancer recently, told Radar Online that he had talked to his daughter from her treatment center this week, alleging that the teenager told him she was "getting better." But Lovato's reps say Patrick, who left Demi and her mother Dianna in 1994 and hasn't had contact with them since, is a big fat liar!
"Not true. She hasn't spoken to her dad in a long time. He is making false claims," a rep for Lovato told New York Post gossip column Page Six.
Lovato, who dropped out of her tour and checked into rehab earlier this month for undisclosed "emotional and physical issues" was rumored to be suffering from a cocaine addiction, and her reps have shot down that rumor as well with a statement that reads: "Demi Lovato is not in treatment for drug or alcohol addiction."
Guess that sums all of that up! For now…
Be the first to receive breaking news alerts and more stories like this by subscribing to our mailing list.