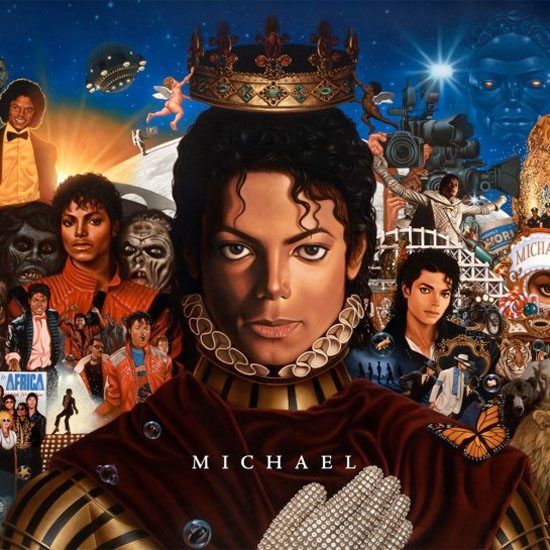 Here is the official album artwork for the new posthumous Michael Jackson album titled Michael.
The project, to be released by Epic Records, is due to hit stores just in time for Christmas (Dec 14) and will feature the single "Breaking News," which was recorded in 2007 and released online TODAY. You can expect the record to also feature unreleased recordings for the King of Pop that were either started or completed before his death last year.
However, there are questions surrounding the legitimacy of the songs featured on the record, and whether the songs are purely Michael or just a product of studio manipulation and advanced sound engineering. In layman's terms, people close to Michael are saying that some of the tracks are FAKES, especially the lead single "Breaking News" (which Jackson left unfinished in his vault and never used it on album).
So we'll just have to wait and see how the songs sound when the album comes out next month in order to determine if they're genuine.
What do you think about the idea of a new Michael Jackson album?
Be the first to receive breaking news alerts and more stories like this by subscribing to our mailing list.