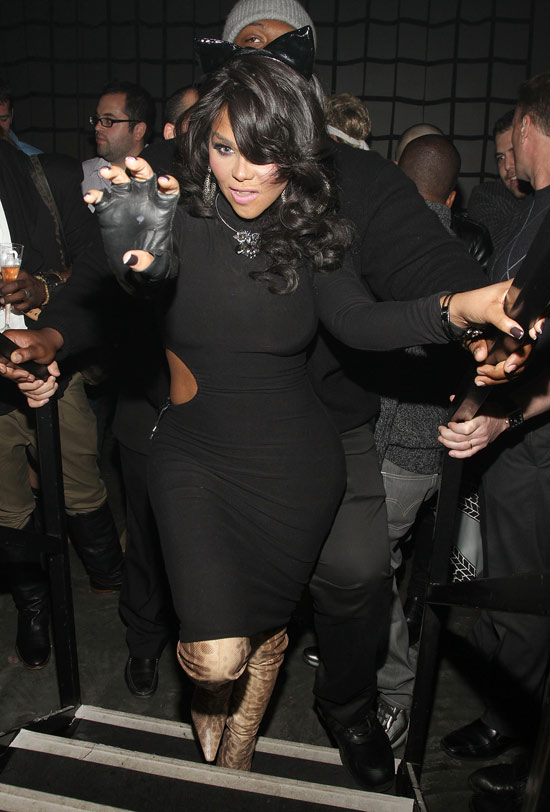 We really thought this mess was over….
Lil Kim has fired shots at Nicki Minaj again! This time around it appears that Nicki's new track "Roman's Revenge" featuring Eminem did the trick. Kim performed in Minaj's hometown of Queens last night and had a few not-so-friendly words to say about the Young Money rapper. Peep what she said below…
"I will erase this b!tch's social security number, first of all I don't even need a record right now and I'd kill that b!tch with my old sh!t. My records ain't just enter the charts, they made history. WTF is this bullsh!t, this sh!t come and go."
Lil Kim should really give it up……or do like MC Hammer and bring out the diss songs/videos!
Spotted @ Real Talk NY
Be the first to receive breaking news alerts and more stories like this by subscribing to our mailing list.