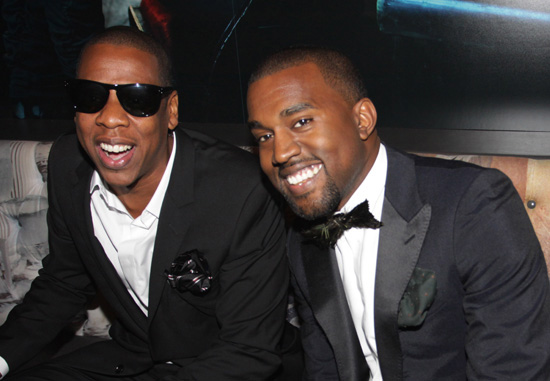 Kanye West and Jay-Z are going all out with their plans to put out a joint album!
The rappers previously announced that they had plans to collaborate for an EP called Watch the Throne (around the time Kanye released "Monster"), but now Kanye tells MTV that he and his big bro are instead putting out a FULL ALBUM.
Peep what he said below…
"We're putting out a whole album now. We had done five songs so far, but then a few of them kind of were out there – and I put them on my album. Sorry, Jay! We're going to the South of France at the end of this month just to record new ideas. We'll probably be done with the album in like a day or whatever. If you think about it, it's really easy for Jay: He only has to think of, like, 10 verses!"
Kanye's own album, My Beautiful Dark Twisted Fantasy, hits stores November 22nd.
Are we really ready for a Kanye/Jay-Z album?
Be the first to receive breaking news alerts and more stories like this by subscribing to our mailing list.