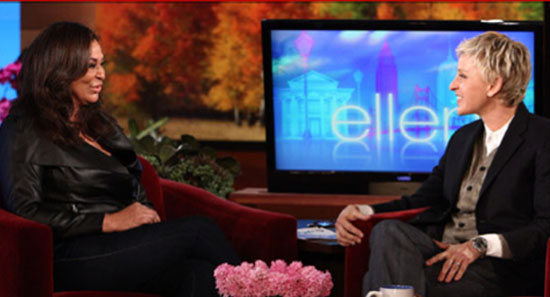 Yesterday the web was buzzing about a potential pregnancy between Beyonce and Jay-Z ….. however according to Tina Knowles (Beyonce's mother), the rumors are FALSE! Ms. Tina paid a visit to the Ellen DeGeneres show and set the record straight. Peep what she said below:
"I'm here the clear the rumors up. The truth is that it's not Beyonce that's pregnant….it's me!" joked Tina, with a smile on her face. "I"m kidding y'all!" she said to the shocked crowd. "I'm 56. No, no, it's not true [about Beyonce]. Not right now."
Even Mama Tina has heard about all of the pregnancy rumors regarding her 29-year-old daughter over the years.
"With all the rumors, by now I should have about 5 or 6 grandchildren," she said jokingly to Ellen.
So there you have it! According to the non-existent baby's grandma ….. Beyonce is NOT pregnant! (We kinda told you so haha) Now, back to our regularly scheduled programming….
Be the first to receive breaking news alerts and more stories like this by subscribing to our mailing list.