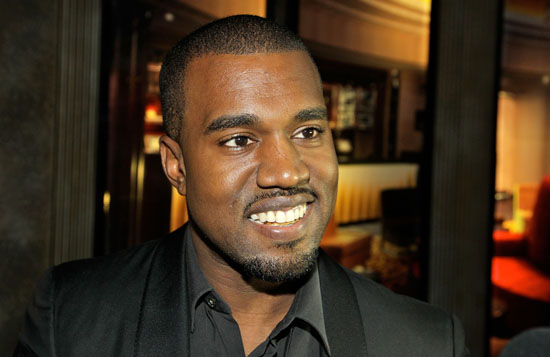 Rapper Kanye West still having trouble getting public approval.
On Sunday (Oct 17), Yeezy unveiled the official cover artwork for his upcoming fifth studio album My Beautiful Dark Twisted Fantasy and revealed that the cover has been banned in the USA! Peep the cover (and Kanye's Twitter rant) below: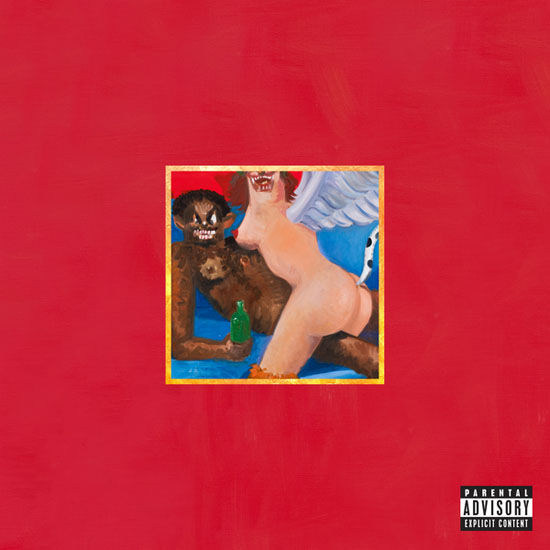 "Banned in the USA!!! They don't want me chilling on the couch with my phoenix!" the rapper tweeted. "So Nirvana can have a naked human being on they cover but I can't have a PAINTING of a monster with no arms and a polka dot tail and wings. In the 70s album covers had actual nudity…It's so funny that people forget that…Everything has been so commercialized now," West went on to say. "I know that cover just blew yall minds…I wish yall could see how hard I'm smiling right now!!!"
An anonymous rep for Def Jam (Kanye's label) hit up the Los Angeles Times, and told them that they urged the rapper to consider a different cover but also told him that if he wanted to use his proposed cover, "the label would stand behind him."
According to the source, had Def Jam approved the cover, mass-market retailers like Best Buy and Walmart would likely decide not to stock the album due to the cover's explicit nature, which would probably hurt sales. So in the end, Def Jam had to make the executive decision to ban the cover here in the States to avoid a situation like that.
So it sounds like Kanye is going to have to come up with another cover for the U.S. version of the album…
"My Beautiful Dark Twisted Fantasy" is due in stores November 22nd!
Be the first to receive breaking news alerts and more stories like this by subscribing to our mailing list.