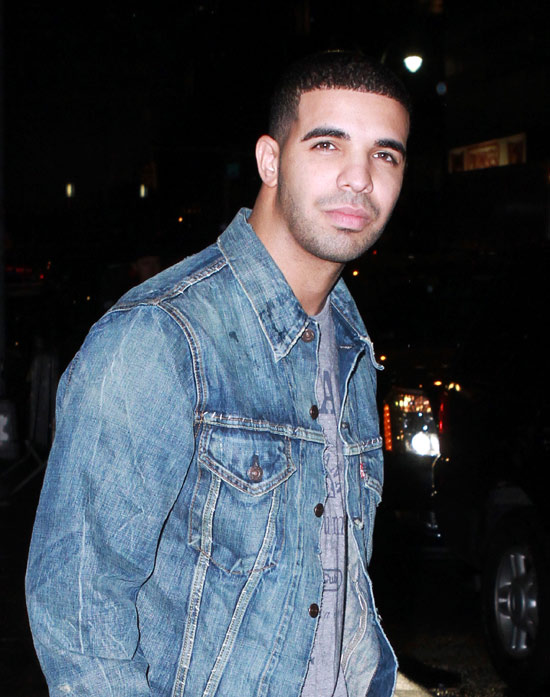 Rapper Drake gives his take on breakups, sex on the first date and more in the latest issue of Cosmopolitan magazine. Peep what he had to say below…..
Cosmopolitan: Is it hard for guys to get over breakups?
Drake: Definitely. Even after a long time, it's painful to see an ex with somebody else. As happy as you are that she's happy, there's a little tingle underneath your heart. It's not a sting. But it hurts a bit, and you wish it wasn't there.

C: Is sex on a first date a deal breaker?
D: No, I don't get why women think that. You're telling yourself that all you have to offer is your body and the physical act. There's more to you than that. If I like somebody, there's so many great things to look forward to, even if we do it on the first night.

C: If a woman is into a guy, how should she get his attention?
D: I'm shy, so I like when she comes up and says "Hey, how are you doing?" That lets me know she wants to talk. The scariest thing is when you look at a woman and think of a million reasons why she wouldn't want to.

C: What's the best compliment a woman can give a guy?
D: I never mind hearing "You look nice tonight." Guys put in a lot of silent effort. When I'm going on a date, I'm getting a haircut, I've got a new outfit, and I'm wearing cologne. So it's nice when it's noticed.

C: What's the secret to a happy relationship?
D: Acceptance. You've got to be comfortable enough to be completely naked with lights on and the curtains open.
Be the first to receive breaking news alerts and more stories like this by subscribing to our mailing list.