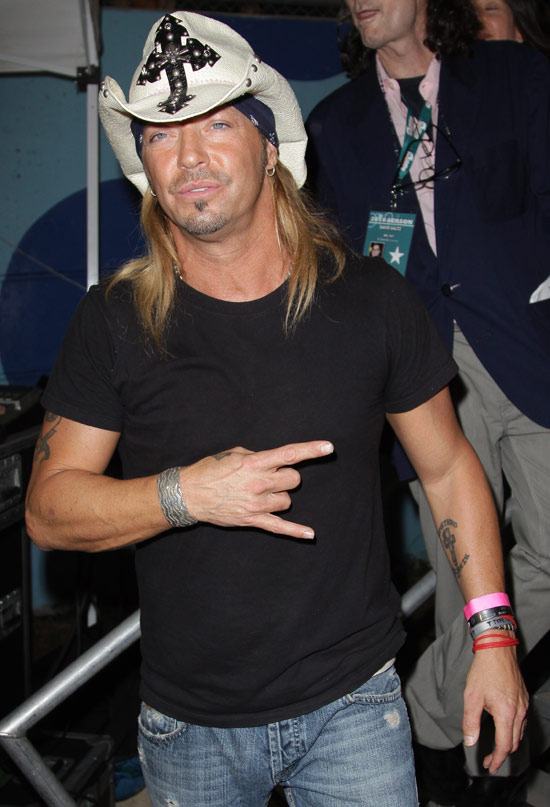 Rocker Bret Michaels is the true definition of a good sport!
In a recent interview with MTV, Michaels revealed that he was a little disappointed about not making the final cut on American Idol's panel of judges….but still approves of the selections they made. Continue reading (below) to see what he said…
"I made it into the top five people. It came down to five people in the end. I was disappointed. I'd love to have done it. I'm competitive, so it would have been great. On the other hand, to have J.Lo and Steven Tyler — one's a pop icon and one's a rock legend and both, along with Randy, are going to make such awesome TV."
Bret also went on to add that if he had to lose to anyone it would be Steven Tyler…and that the rest of the gang are amazing as well.
"I can truly say that I lost to a worthy opponent. He lays it out there. Sometimes it's funny, sometimes it's crazy, and I love that about him. I think he's going to be able to give them great advice. And I know J.Lo has been through it all. … I think they've got it covered, and Randy's an amazing producer."
Be the first to receive breaking news alerts and more stories like this by subscribing to our mailing list.