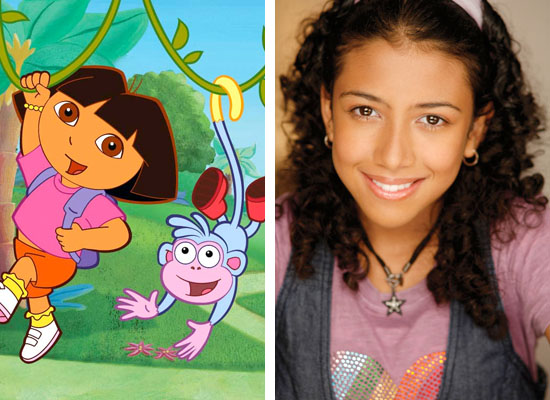 Boots is not going to be happy about what Nick Jr. allegedly did to his BFF…
The 14-year-old girl who voiced Dora on "Dora the Explorer" for the last three years is SUING Nickelodeon after recently being fired from the show!! Peep the details below:
Caitlin Sanchez filed a lawsuit shortly after being let go by the TV network…..claiming that Nick made her sign a bad deal in 2007, screwing her out of millions of dollars, according to TMZ. The lawsuit also alleges that Nick purposely misrepresented themselves during initial contract talks with Sanchez and her family in order to get them to agree to the network's "unconscionable" terms.
However as expected, Nick isn't going for any of this and claims that Caitlin was well compensated for her voice work and appearances, pulling in $300,000 during the three years she worked. She was also offered other work by the network and still has a line-up of merchandise royalties and residuals from reruns to look forward to.
Like really….how much more could you ask for? She should really give this up…
Be the first to receive breaking news alerts and more stories like this by subscribing to our mailing list.