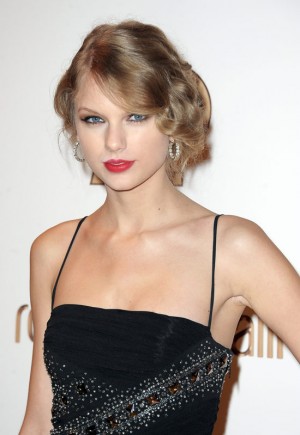 Country-pop singer Taylor Swift knows how to get all of her ex-boyfriend's attention!
In a recent interview with US Magazine, Swift says that she can't wait to see what responses she gets from the guys she wrote songs about.
"I'm not only excited about sharing the songs with fans; I'm also pretty interested to hear the response from the guys I've written about on this record."
But when it comes to love….does Taylor have a special formula?? Right now the 20 year-old singer admits that she's just going with the flow.
"I don't seem to have any real strategy or pattern when it comes to love. I've been careful in love. I've been careless in love. And I've had adventures I wouldn't trade for anything. At times I've been really guarded and careful and afraid to trust someone. But other times, you want to jump in headfirst. I've had moments of thinking, 'This is who I love and I don't care what anyone says.' Those moments are beautiful and wild and exciting, but I've learned that those moments can end up hurting you in the end."
Good for you Taylor….we're glad you've gotten it somewhat figure out.
Be the first to receive breaking news alerts and more stories like this by subscribing to our mailing list.