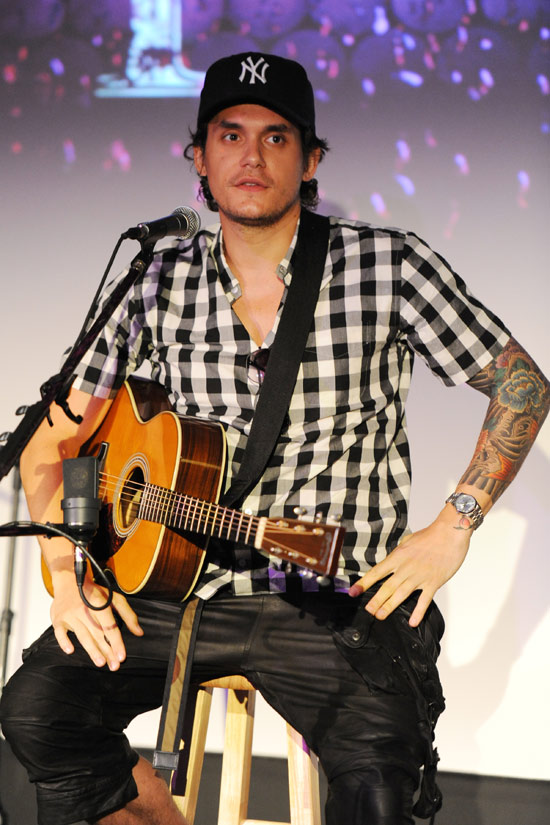 Hey, hey, hey……GOODBYE!!
Singer/musician John Mayer has joined the likes of so many other celebrities….and has pulled the plug on his Twitter account. In less than 140 characters, John left his 3.7 million followers with a simple farewell: "What does this button do?"
A spokeswoman for Mayer also spoke out and said that he discontinued his Twitter since his Battle Studies Tour is "now at a close and a return to the studio is planned."
He'll be back before we know it!