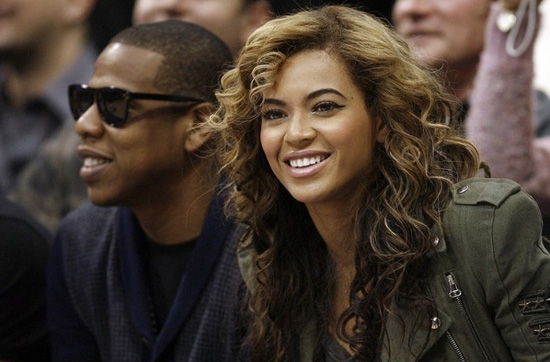 Beyonce turned 29 years old last Saturday (Sep 4)…..and based on all of the reports that came out this week, we can definitely say that for Bey, this particular born-day was one for the books!
An "ultra reliable insider" told a website Monday that Jay-Z had purchased the R&B/Pop superstar (his wife) a $20 million private Island in the Florida keys. The insider explained: "The island is 12.5 acres and about 2.5 miles offshore … it's a tropical paradise." The insider continued, "[Jay Z and] Beyonce had been looking at the island in the past, and now [Jay Z] decided to buy it."
And that's not even the beginning of Beyonce's birthday surprises for the weekend…
Her hubby Jay-Z didn't stop with an island (as if that weren't enough for the rest of her life! haha). He also threw his wife of over 3 years an intimate shindig at the soon-to-open Chelsea restaurant, and invited some of their celebrity friends including Alicia Keys & Swizz Beatz, Serena Williams, Kanye West and Diddy.
A spy told the NY Post's Page Six:
"Jay brought a six-layer cake out for B, they were really affectionate. Cassidy played Stevie Wonder's 'Happy Birthday.' The party went on until 6 a.m. Both Jay and B's moms were there, but there was no sign of her father or her sister. Diddy was the last to leave. Jay filled the room with orchids."
Meanwhile in keeping in usual Gaga fashion, Beyonce's good friend Lady Gaga bought her a diamond-studded whip for her birthday. She presented Bey with her gift Sunday night (Sep 5) backstage at Eminem and Jay-Z's concert in Detroit before singing an a cappella rendition of "Happy Birthday."
"Gaga wanted to give her something special," a source told Britain's The Daily Sun. "The whip was made out of hundreds of diamonds and leather. When Beyonce received it she squealed with excitement. The dressing room was decorated with balloons and banners and a lot of champagne had been put on too."
Sounds like Beyonce had the best birthday ever! Wonder what she'll get when he hits the big 3-0???
Be the first to receive breaking news alerts and more stories like this by subscribing to our mailing list.