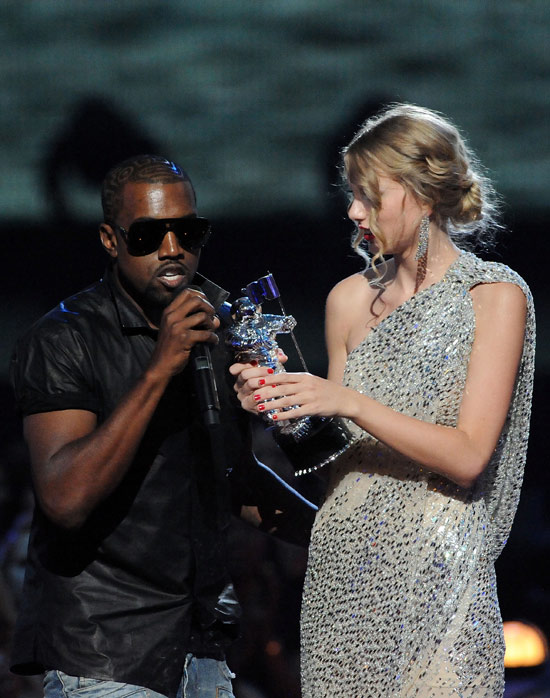 No way Kanye!!

Taylor Swift isn't all that happy about Kanye West's recent apology to her on Twitter and wants him to get over it……like she has.
A close friend of the country-pop singer tells Ace Showbiz that Taylor is pretty much tired of hearing about the whole VMA incident and believes that Kanye is bringing it all back up to promote his upcoming album.
"She's fed up of hearing about it and is disgusted that he has the cheek to use her name to promote his new album! Taylor has moved on from the incident and is hoping Kanye will eventually do the same."
Yeezy originally apologized on Twitter and even went on to say that he's written a song for Taylor.
"How deep is the scar… I bled hard.. cancelled tour with the number one pop star in the world … closed the doors of my clothing office. I wrote a song for Taylor Swift that's so beautiful and I want her to have it. If she won't take it then I'll perform it for her. (sic)"
We think Yeezy should just give it up……some things should just be left alone!
Be the first to receive breaking news alerts and more stories like this by subscribing to our mailing list.