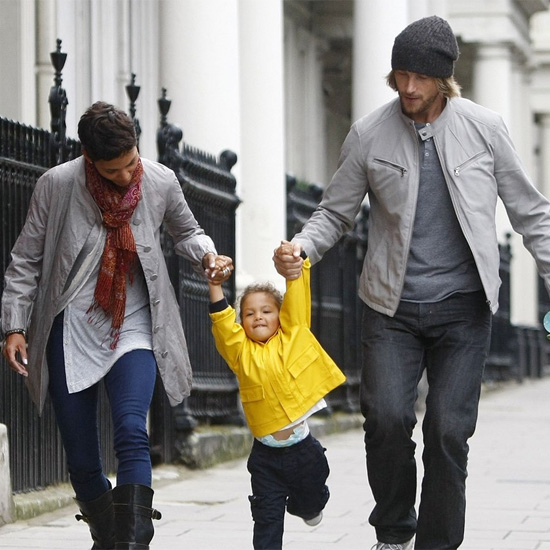 Actress Halle Berry and her ex boyfriend Gabriel Aubrey were spotted picking up their daughter and playfully swinging her around in the air as they took a quick family stroll while out and about in London Thursday morning (Aug 26). The family of three spent the day visiting the London Eye, Harrods and watching the changing of the guards at Buckingham Palace.
Even though Halle and Gabriel split up months ago, they still find themselves spending a lot of time together……and they have their 2-year-old daughter Nahla to thank for that. However, a source close to Halle Berry tells People that despite what it may look on the outside, Nahla's parents aren't getting back to together anytime soon.
"They are great parents and they want the best for Nahla," a source close to Berry tells PEOPLE. "She is their priority. They love that little girl a lot. They're going to co-parent and go on with their lives," the source says. "They will be in each other's lives forever."
Indeed they will! It's good to see that Halle and Gabriel can continue to stay on good terms for the sake of their daughter…
Thoughts?
Photos: Just Jared
Be the first to receive breaking news alerts and more stories like this by subscribing to our mailing list.