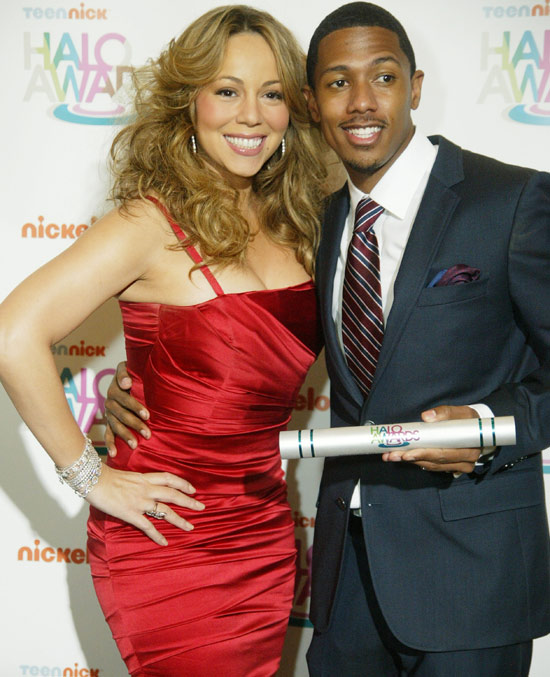 Is R&B diva Mariah Carey pregnant??? It definitely looks like it…but her hubby Nick Cannon isn't spilling the beans! During his radio show on New York's 92.3, Nick for the umpteenth time refused to confirm pregnancy rumors about his wife.
Continue reading to see what he said (or what he didn't say LOL):
"I've said it before and I'll say it time and time again – when my wife feels like talking about whatever she wants to talk about, you will hear it directly from her. We all know it's extremely personal, and it is for a woman to deal with things with her body, and especially when dealing with the idea of childbirth and all that stuff."
Nick went on to add:
"That's something you want to keep near and dear and as close to you as you possibly can, until you're 100% sure, in any situation. There's a certain time limit you're supposed to wait before you can actually officially say that you are and all that stuff. You don't want to mislead anybody."
Way to make things look even more obvious Nick! A simple "no comment" would have done just fine. Now you've gone and added more fuel to the fire, SMH…
Be the first to receive breaking news alerts and more stories like this by subscribing to our mailing list.