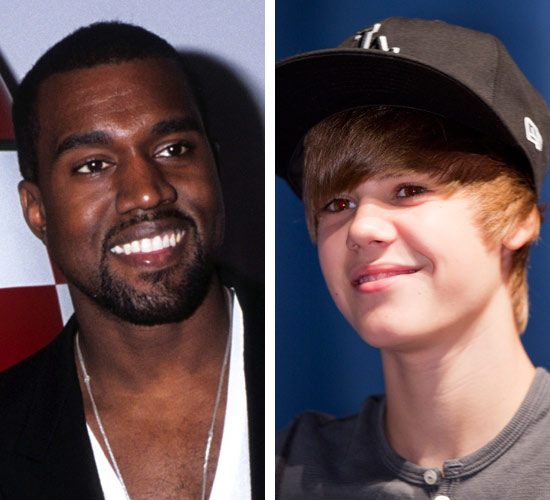 Didn't see this coming…..but we're not surprised!!
Lately Kanye West has been endorsing just about everyone in the music industry (literally)….and to top it all off, the "Power" rapper announced yesterday that he may be teaming up with pop sensation Justin Bieber for an upcoming track. It all started when Kanye posted a message on his Twitter stating that he was listening to JB's hit "Runaway Love".
"Listening to @JustinBieber 'Run Away love'. I love Sunday mornings in the crib."
Well it didn't take long for the Biebs to get a hold of the message…who shortly afterward tweeted back:
"It's not a so what moment for me. I'm 16 and a fan. I'm kinda hyped u are listening to my stuff. Thank u. Nice sunday morning."
Of course this wasn't the end of their conversation via Twitter….and only caused Kanye to go a step further and open up the door for a possible collaboration.
"I'm honored that you like my Music @JustinBieber!!! You gotta hear the album. Maybe we can do something together. Me, You and Raekwon."
Then Biebs responded to Kanye's offering with full excitement….and seemed very appreciative for the consideration.
"Me, u, and the chef 2gether on a song = EPIC. Might sound crazy 2 u but even having this convo is living the dream. Thanks."
If they end up going through with it, we know the track will be fire….but how is Raekwon going to fit in the mix????
Be the first to receive breaking news alerts and more stories like this by subscribing to our mailing list.