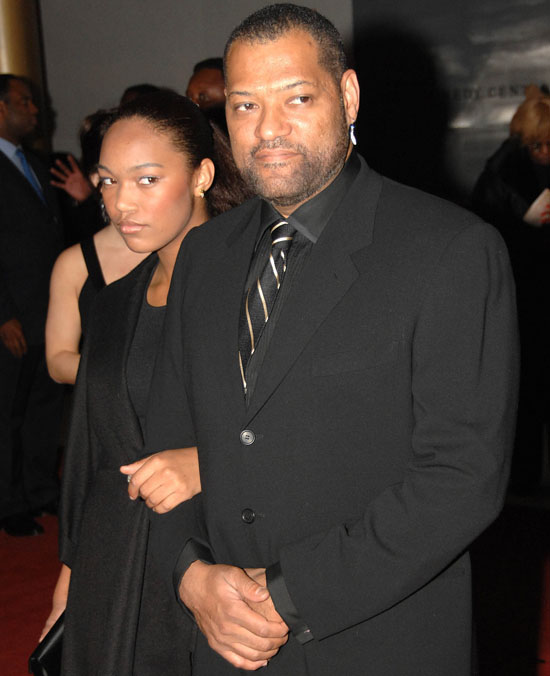 Sorry Laurence…. 🙁
Photos of actor Laurence Fishburne's newly turned porn star daughter Montana Fishburne in action have finally leaked….and the girl may know a thing or two about what she's doing! (Just saying…)
Just to bring you up to speed, Montana (known in the porn world as "Chippy D") hopes to jump start her "career" by starring in an adult film, directed by her rumored boyfriend (and fellow porn star) Brian Pumper. For some reason she feels as though she can mimic what Kim Kardashian did to her career when her sex tape leaked a couple years back, however someone needs to let Chippy D know that sex tapes and pornos are two totally different things.
Peep the NSFW photos below:
The XXX rated flick is due to hit the web (and adult stores) on August 18th via Vivid Entertainment. Daddy must be proud!
But what do you think? Is it possible for Montana to make a career out of this? They always say "all press is good press" but if she pulls this off, she definitely deserves some sort of award for her … "accomplishments."
Your thoughts?
Be the first to receive breaking news alerts and more stories like this by subscribing to our mailing list.