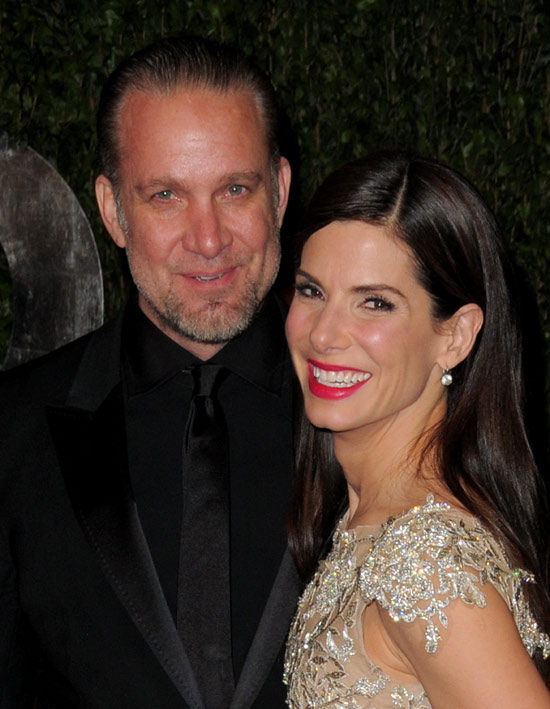 No way Jose!
Actress Sandra Bullock may be tolerant of her ex-hubby Jesse James moving to Texas where she stays, but she has no intentions what-so-ever of taking him back. According to a source, the only reason Bullock is approving the move is so that she can keep her close relationship with his kids.
"The only reason that Sandy gave the green light to Jesse move to Austin was because she wants to maintain a relationship with his children. Sandy loves those children but she has absolutely no intention of getting back together with Jesse, ever."
Jesse on the other hand has more intentions than for the kids sake…..and hopes for reconciliation. But according to the source, knows that will happen on a cold day in hell!
"Sandy is civil to Jesse for the sake of the children, that is it. If there were no children, Sandy would have nothing to do with him, period. And he knows that."
How sweet of Sandra……that's nice she cares enough about the kids to deal with that perv!
Be the first to receive breaking news alerts and more stories like this by subscribing to our mailing list.